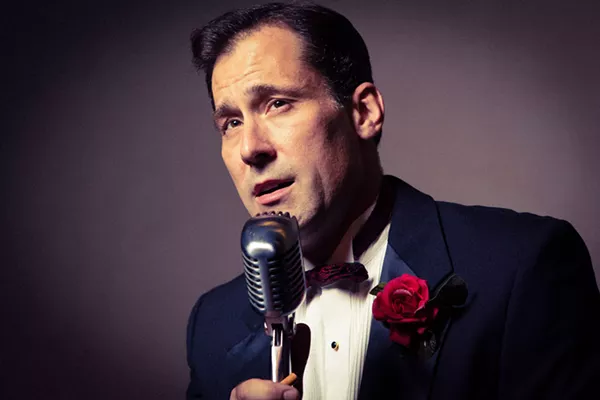 Billed as a new musical,
Johnny Manhattan
will have its worldwide debut at Meadow Brook Theatre this week. The catch? The play was actually written over 40 years ago.
Penned in 1975 by Dan Goggin and Robert Lorick, the musical is set inside a New York nightclub during the late 1950s. Title character Johnny invites his closest friends to a private event, and things just get wilder from there. Secrets are revealed and relationships clash after the club owner's revelations — and it's all set to upbeat, toe-tapping numbers.
Shows start at 8 p.m. Wednesday through Saturday with an additional 6 p.m. show on Saturday. Sunday shows start at 2 p.m. and 6:30 p.m. Meadow Brook Theatre is located at 378 Meadow Brook Rd., Rochester. For more info call 248-377-3300 or go to mbtheatre.com. Tickets start at $28.