The last few days have been cool and fall-like in Michigan, leading many an Ugg-loving millennial to begin once again sharing this beloved video.
But, news from the Michigan Apple Committee reveals that Michigan's apple crop is down by four million bushels.
Due to a late frost at the beginning of May, some fruit was damaged, which led to a less-than-bumper crop of the fall fruit, according to Diane Smith, executive director of the Michigan Apple Committee.
Now, before you get your pumpkin-spice panties in a bunch, that doesn't mean there's going to be a shortage of apples or apple flavored confections. Autumn will not be cancelled this year.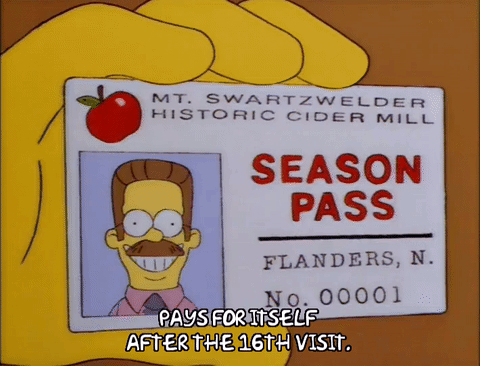 According to Smith, there will still be plenty of apples (and apple cider) to go around.
"While the crop is down, we are still looking at about 20.3 million bushels. The bottom line is, there will still be plenty of Michigan Apples for consumers to enjoy this year," she said in a press release.
Since spring frosts are not uncommon, apple farmers have found various ways to protect against the less-than-ideal temperatures — frost fans, spraying the trees with warm water, and even controlled fires are often used to protect the trees and their crisp fruit.
According to Smith, the hearty apple trees even have their own protections in place for cool spring nights. High five, Mother Nature!
Michigan is the third largest apple producer in the country, and we have more than 11 million apple trees. Last year Michigan produced 28 million bushels of apples, according to the U.S. Department of Agriculture, which were grown on 825 family-run farms throughout the state.
In short, there's not much to worry about, but there might be a few less apples to go around this fall. So, get your latte and get in, loser, we're going to the apple orchard.