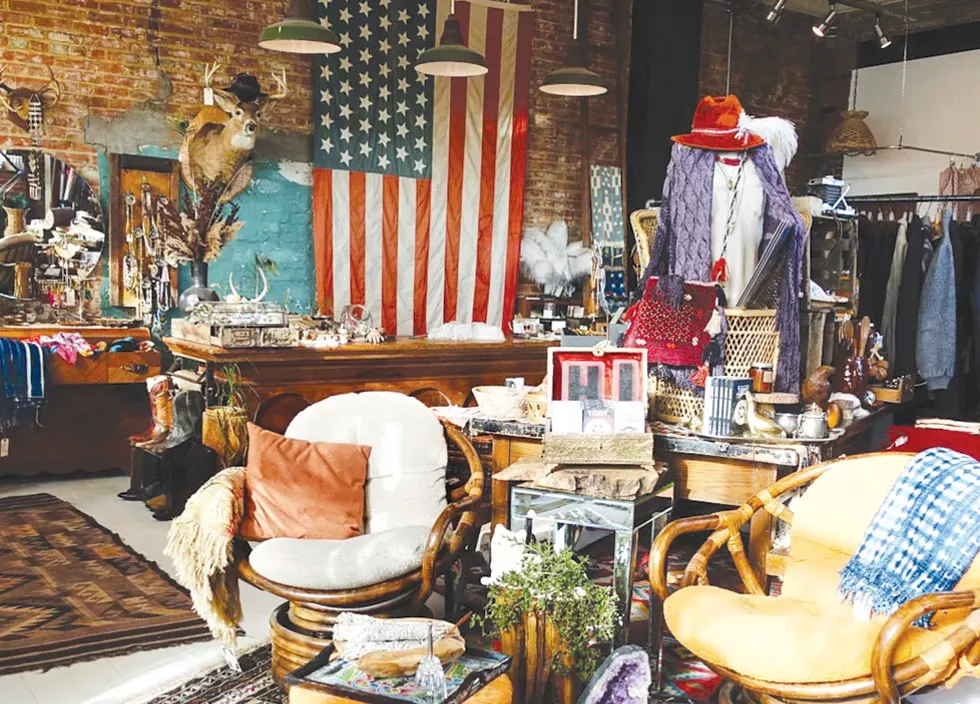 At the turn of the 20th Century, downtown Detroit welcomed a department store that would change its landscape irrevocably. J.L. Hudson's brainchild was a whopping 2.2 million square feet — a retail monolith that was second only in size to Macy's in New York City.
For many years — well into the '50s, '60s, and beyond — Hudson's was a shopping destination for Detroiters and suburbanites. But, as urban sprawl and white flight propagated downtown's demise, the mammoth store saw fewer and fewer shoppers. It eventually closed in 1983 and by 1998, it was demolished into a 60-foot pile of rubble.
Though it's taken some 30 years, many of the nation's largest department stores are experiencing similar fates. Shoppers no longer flock to malls — they can get better deals on the internet, or at discount stores like T.J. Maxx and Marshalls.
According to data collected by the International Council of Shopping Centers, the food and beverage industry added around 1,000,000 jobs in the last three years, while the retail industry lost as many.
Stephanie Cegielski, spokeswoman for the council, says nowadays people want to spend their money on experiences, rather than objects. Coupled with the simplicity and immediacy of Amazon Prime, malls just don't stand a chance.
But while some herald this change in taste as the demise of brick-and-mortar shopping, there is ample evidence to prove otherwise.
"The future of retail is very experiential," Peacock Room owner Rachel Lutz says. Experiential retail is what she specializes in.
Lutz opened the Peacock Room inside Midtown's Park Shelton building in 2011, and it quickly became a mainstay. Women loved the shop's stock of vintage-inspired dresses and accessories, as well as a level of service that was no longer being offered in department stores.
Soon, Lutz took over another space in the building and opened a pop-up called Emerald, a smaller store catering to men. When that ended, she repurposed the space for another permanent boutique, Frida, inspired by the famous Mexican-American artist. Selling summery, colorful, bohemian-chic wares, the shop recently underwent an expansion that doubled its original size.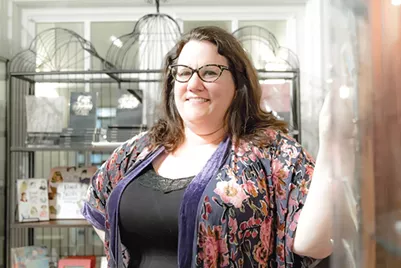 Almost simultaneously, Lutz announced she'd be opening another store, Yama, in the Fisher Building. Months later she revealed that Yama wouldn't be her only venture inside the Art Deco superstructure — a flagship Peacock Room location will also open there in October.
The announcement immediately doubled Lutz's retail footprint, which will be about 7,000 square feet by the time all four stores are fully operational this fall. The number is staggering, even for Lutz, who didn't plan on opening any additional locations until a couple months ago.
After being approached by the Platform — a real estate development group that bought the Fisher Building at auction in 2015 — and seeing the areas available for lease, Lutz joked that she felt "architecturally obligated" to take over the spaces. And while locally owned retail in Detroit is clearly on the rise, that doesn't mean she has no reservations.
"I'm not sure what my long-term plans are with four locations," she says. "As we go through this holiday season, I'll see what my customers want. I don't plan on making any decisions before then."
One thing Lutz is sure of, however, is that Detroit is going to continue to see a retail resurgence.
"The market is too big and too underserved," she says. "This isn't just a retail move, it's an urban planning move."
Through his management and hospitality company, R.B.I. Group, Rufus Bartell is in the thick of the redevelopment happening from Eight Mile Road to the Lodge Freeway, an area that includes the historic Avenue of Fashion. He's the owner of a clothing store called Simply Casual, but says Detroiters want more retail options. During a recent downtown shopping trip, he couldn't even buy his wife a pair of jeans. So, while strides have been made, there is still much work to be done.
Day after day, more retail conglomerates announce store closings — 3,000 shuttered this year alone, according to the International Council of Shopping Centers. Even specialized retailers aren't immune. "Technical cashmere" purveyor Kit and Ace operated a store in downtown Detroit for less than a year before abruptly telling employees they were done. Henry the Hatter, a beloved 124-year-old Detroit institution, recently shut down amid rising rent costs.
Despite these losses, Detroit's indie retail scene appears to be thriving — especially in districts like Midtown, Eastern Market, and Downtown. Other areas like New Center — home of the Fisher Building — and the Avenue of Fashion are on the cusp of revival.
Midtown, arguably the largest shopping destination in the city, has the benefit of a nonprofit organization called Midtown Detroit Inc., which helps connect local business owners with appropriate locations. They've partnered with Shinola and Filson, located on the block of Canfield that's also home to locally owned City Bird and Nest.
Other establishments like Source Booksellers and Thrift on the Ave. have received varying forms of help from MDI in order to continue their success. This year the nonprofit opened Cass Collective, an incubator that will benefit local entrepreneurs while giving the neighborhood a chance to experience new businesses.
"The intention is that a tenure at Cass Collective will give you tools to make long-term business decisions," Sarah Donnelly, retail services director at TechTown Detroit, told Metro Times. "It's hopefully providing the neighborhood with a rotation of new businesses and they can help informally decide who is a good fit by patronizing their business."
The culmination of their efforts, along with those of a healthy group of independent business owners, is an area of dense shopping and dining options.
As for Eastern Market, the historic farmers market seems a natural place for local businesses to congregate, but it wasn't until recent years that shops started opening around those huge sheds.
Karen Brown, owner of Savvy Chic, says she was one of the only boutiques in the city, let alone Eastern Market, when she opened 17 years ago. After nearly two decades she's managed to stay afloat by continuously reinventing her concept, making sure to stock products that aren't easily available online.
"Retail has changed a lot with [the internet]," Brown says. "You have to really be on your game. Great customer service and quality merchandise are key."
Other mainstays in the area include the enormous Eastern Market Antiques, a winding, three-story edifice filled to the brim with vintage furniture and home goods. On the corner of Gratiot Avenue you'll find Discount Candles, a bizarre and truly wonderful store where you can buy candles with names like "Bitch Be Gone" and "Law Stay Away."
More recently, Cyberoptix Tie Lab owner Bethany Shorb opened a storefront called Well Done Goods where you can buy anything from a nameplate necklace that says "Acid" to deadstock apothecary jars. Nearby is Boro, a brand new upscale consignment shop.
Downtown, things are a little different. National retailers like Warby Parker, Bonobos, Under Armor, and Nike all have stores in the strip of Woodward Avenue leading north from Campus Martius. According to Cegielski, this is a great sign. Companies like these — which often set up shop in major city downtown areas — mean the area is on the rise. She cites Warby Parker and Bonobos as two stores that do extensive market research before committing to a new location.
Independent retail is also carving out a market in the area. Roslyn Karamoko, owner of Detroit is the New Black, recently moved her operation to a large storefront on Woodward, next door to the soon-t0-be Shinola hotel.
Karamoko, a Seattle-native, started her business after printing simple T-shirts, which were quickly snatched up by family and friends. Later, she ran a pop-up in Midtown, and then opened a smaller storefront on Forest Ave. before moving downtown. Now the entrepreneur has expanded her offerings to include beanies, baseball hats, leather bags, simple accessories, and even some onesies.
The large space, lit mostly by floor-to-ceiling windows, is the epitome of experiential shopping. The store also hosts poetry nights, and other pop-up events to get people inside — an aspect retailers no longer can ignore.
"We crave social interactions and we get those at stores," Cegielski says. "We don't want to just be in our living room."