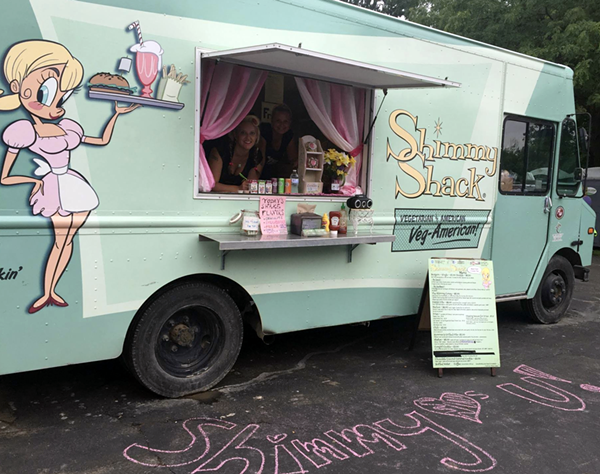 The Shimmy Shack vegan food truck is back on the road after vandals dumped what appears to be Gatorade into its gas tank last week.
Owner Debra Levantrosser tells
MT
that the suspects haven't been caught, the South Lyon Police are investigating, and she doesn't know who would try to sabotage her truck.
Sugar does serious damage to engines, and Levantrosser was forced to cancel several events last week while mechanics fixed the truck. She also has to cover her insurance's $1,000 deductible and lost food to spoilage.
Shimmy Shack's schedule this week includes a visit to DTE Energy Park from 11 a.m to 2 p.m. on Wednesday; The Ann Arbor Farmer's Market from 5 p.m to 8 p.m. on Wednesday; and Great Lakes VegBash from noon to 10 p.m. at the Washtenaw County Fair Grounds on Saturday.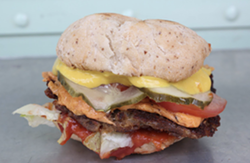 The mint green, retro restaurant has an American diner feel and serves vegan versions of classics like burgers, coney dogs, and nachos. PETA named it one of the top five vegan food trucks in America in 2015.
For more information, check out Shimmy Shack's
Facebook page
and website for its
calendar
of upcoming events and locations.
Some customers also put together a GoFundMe campaign to raise funds to cover the deductible. That can be found
here
.