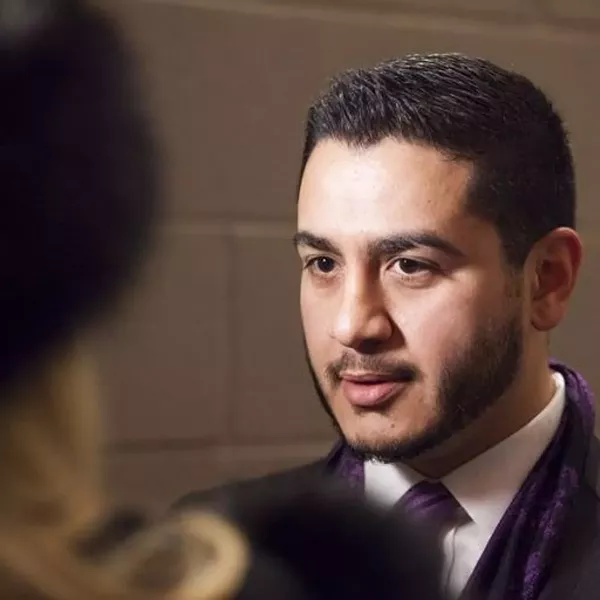 Abdul El-Sayed is
the 32-year-old Muslim American
campaigning to be Michigan's next governor.
El-Sayed's resume is impressive. He was a Rhodes scholar, has a Masters and Ph.D. from Oxford University, and became an MD after graduating from Columbia. He worked for the city of Detroit under Mayor Mike Duggan, during which time he cleaned up the Health Department and the city's animal control unit.
So, he has some credentials. And also, apparently, even more supporters.
Yesterday morning El-Sayed's campaign camp announced the candidate has already raised over $1,000,000 in individual, grassroots contributions in his bid for governor, and thus will forgo accepting contributions from corporate political action committees. A representative for El-Sayed tells
MT
that the campaign may accept PACs from organizations like Planned Parenthood in the future, if their values align, but will be forthcoming with those details at the time.
In a press release El-Sayed said the milestone indicates the people are behind him.
"Our movement is for real people and by real people," El-Sayed said in the release. "That's why people from across the state have stood up and supported this movement. This is proof that a politics of people works — and that Michiganders are looking for candidates who are not bought and sold by corporations."