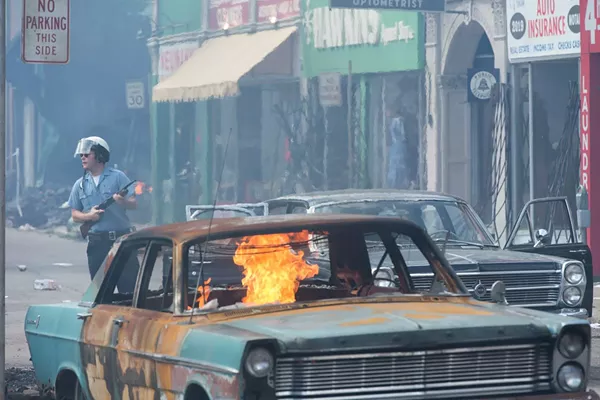 Look out, Hollywood: Detroit is set to roll out the red carpet for a highly anticipated film premiere.
Detroit —
the upcoming film by
Zero Dark Thirty
director Kathryn Bigelow about the 1967 riot/rebellion ("ri-bellion" in
MT
office parlance) — will make its world premiere right here in the Motor City. The event is scheduled for Tuesday, July 25 at the 5,000-seat Fox Theatre; the film will then get a wider release nationally on Aug. 4.
As
the Detroit Free Press notes
, it's unprecedented for Detroit to get the premiere; even Detroit-centric films like
8 Mile
and
Gran Torino
debuted in other cities. As of now, it's not clear if the event will be open to the public, or which of the film's stars — John Boyega? Anthony Mackie? Jason Mitchell? Samira Wiley? — will be in attendance.
Premiering the film in the city that inspired it is a slick PR move, and one that is sure to draw attention to the city nearly 50 years to the day after the events took place.
it was dropped by Gov. Rick Snyder
in 2015.
Watch the latest trailer for
Detroit
below: