And you won't believe what word he used to describe them ...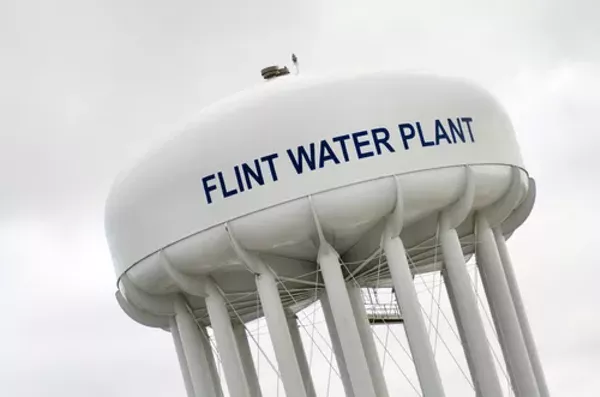 The Genesee County Land Bank says sales manager Phil Stair has resigned after water activists recorded him saying Flint's problems were caused by black residents who "don't pay their bills."
But he didn't use the words "black residents." He used a much more colorful term.
The full quote from the recording provided by independent journalist Chelsea Lyons can be heard below. It includes some strong language.
According to
the story posted by Lyons at Truth Against the Machine
, Stair also parroted the line of Jeff Wright — the Genesee County Drain Commissioner and CEO of the Karegnondi Water Authority who spearheaded the drive to build the new pipeline — that the Detroit water system jacked up the rates and abused Flint's ratepayers, finally severing Flint from the system altogether.
Curt Guyette's MT article this April
concludes that this narrative is altogether untrue.
Conversely, the audio clip's N-bombs do much to support the contention — voiced by Wayne State University professor Peter Hammer and the
Michigan Civil Rights Commission
— that racism played a critical role in "the takeover of Flint by the state and the decision to leave the Detroit system to get water from a new $285 million pipeline."
To describe Flint's less fortunate residents, Stair uses terms like "derelict motherfuckers" and "fuckin' deadbeats."
Lyons says, "He goes into detail to say that they have pushed the derelicts out to the south side ... and that they're trying to remove them from neighborhoods."
According to Lyons, the recording also bears out some of people's darkest fears: That a program of depopulation is afoot.
"He's clearly describing pushing people out of neighborhoods, using discriminatory processes," Lyons told
MT
. "And he very clearly made this a race issue. And this is the person in charge of deciding who can buy property."