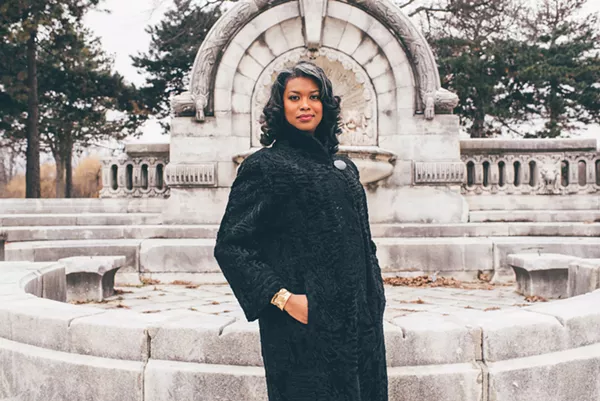 Ingrid LaFleur, the Detroit
mayoral candidate
who is running a
write-in campaign
, will speak at a panel on pot during
Detroit Startup Week
. Entitled "Politics, Diversity and Advocacy in Cannabis," the panel will be held from 3 p.m.-4 pm on Thursday , May 25 at the Masonic Temple, 500 Temple St., Detroit.
Additionally, LaFleur will host the second of a three-part speaking series, "The Cannabis Conversation: How the Cannabis Industry Benefits Detroit," at her campaign office tonight. Tonight's conversation will focus on the business of pot. The third event, to be held on June 7, will focus on the impact of cannabis on the city, from potential tax revenue to restitution for criminalization. The events will take place at 7 p.m. at her campaign office, 16909 Livernois Ave., Detroit. They are free and open to the public.
"The cannabis industry is multi-faceted in that it offers the possibility for healing and economic prosperity for Detroiters," LaFleur said in a statement. "I created the Cannabis Conversation series to help educate and demystify the industry so that we are strategically prepared to maximize the benefits the tax revenue alone can produce — funding for schools, transportation, and infrastructure."
the approval
of a new marijuana legalization initiative. Organizers are now in the process of collecting 252,523 valid signatures to get the proposal on the 2018 ballot. If passed, the RMLA proposal would tax marijuana sales and legalize personal possession, cultivation, and use of limited amounts of cannabis for adults 21 and older.