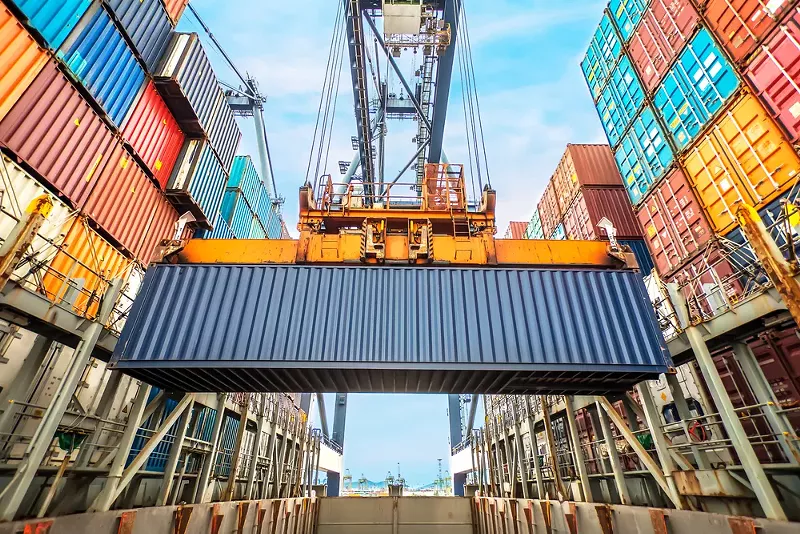 Shipping containers are just about everywhere in Detroit. They are
homes
,
restaurants
, possibly
Shakespearean theaters
and now one is being used as a maritime museum on the Detroit Riverfront.
In light of National Maritime Day, the Detroit/Wayne County Port Authority debuted the shipping-container-turned-museum called the Portal View.
The educational resource will be located at Bates and Atwater streets in the Rivertown district of Detroit. Inside visitors will find Great Lakes maritime artifacts, educational boards, and a Boat Nerd-provided computer that will showcase the past and future of Michigan's maritime industry. Outside of the shipping container the anchor of the S.S. Greater Detroit, which was raised from the Detroit River in November 2016, will be displayed.
"National Maritime Day is a day to recognize the industry that brings benefits to our country in the form of jobs, economic development, and international competitiveness," John Loftus, DWCPA executive director said during the Portal View's grand opening ceremony. "It's especially significant for us this year, as we open the Portal View to the public and provide them the opportunity to learn about the industry and its importance."
The Portal View is the fruit of a partnership between a number of players including the Detroit/Wayne County Port Authority and the Detroit Riverfront Conservancy. General Motors also provided funding, while Three Squared Inc., Boat Nerd, and the Great Lakes Maritime Institute, and the Maritime Recycling Corporation provided support for the project.
Mark Wallace, president and CEO of the Detroit Riverfront Conservancy, expressed hope that the project would help revitalization in the Rivertown district as well as on the Riverfront itself. The Detroit Riverfront is already home to attractions like Hart Plaza, the Cullen Family Carousel, playful fountains, the Chene Park amphitheater, and Milliken State Park.