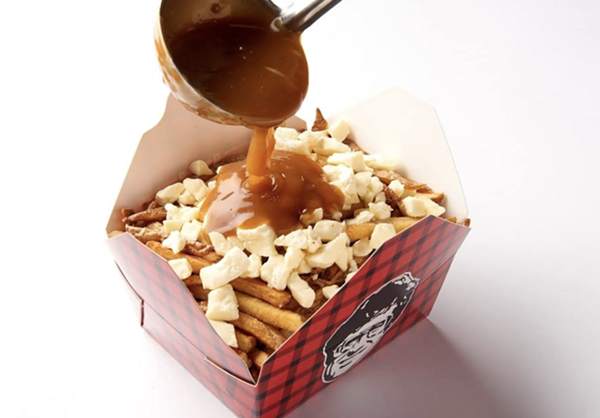 We're weeks away from the area's
first Smoke's poutinerie opening in Ann Arbor
, but a Detroit location could already be in the works.
Crain's
first reported
that a Smoke's franchise is planned for the new "District Detroit" area around Little Cesar's Arena. A franchisee tells Crain's he is "in negotiations right now to be part of the new arena district."
The company has 81 franchises in North America and is making a push into the Midwest.
For the uninitiated, poutine is essentially a jumbled mound of fries, gravy and cheese curds that's heavy and unhealthy - but well-loved - Canadian grub.
Although Smoke's offers around a range of options that have everything from Korean to Polish influences, the menu in Ann Arbor will include dishes like the Smashed Traditional with Smoke's signature gravy and Quebec cheese curd. The menu is mostly the same at all Smoke's locations.