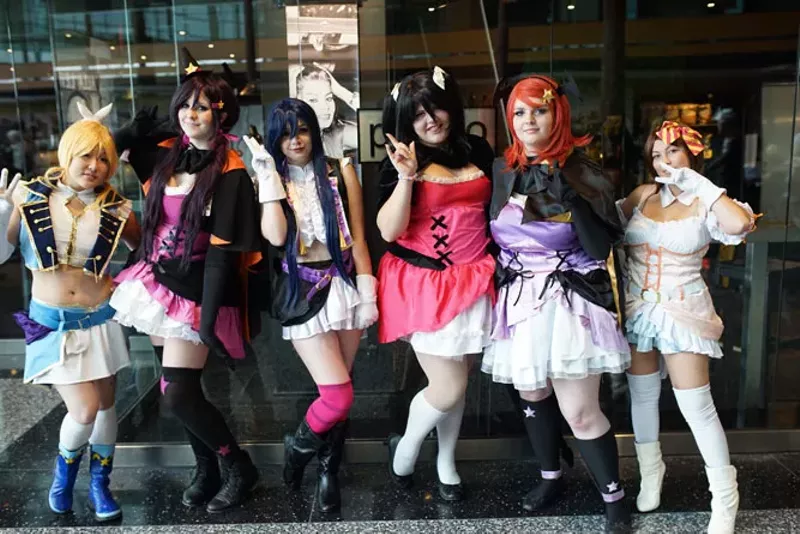 Less than a week before its originally scheduled date at Dearborn's Edward Hotel & Convention Center, the annual "multi-media fandom" event
Midwest Media Expo
(M2X) was canceled.
Instead, a scaled-down consolation
"Fan Appreciation Event"
has been scheduled in its place at the Radisson Hotel, located at 31525 W. 12 Mile Road in Farmington Hills.
According to a statement, the "Fan Appreciation Event" will feature some of the M2X's original celebrity guests, including video game voice actors Jon St. John and David Eddings. There will also be free events, including panels and autograph sessions, and the Radisson is offering rooms for attendees at a "crazy low rate" according to the statement.
The convention — which celebrates comic book, TV, and video game culture — was initially planned for April 28-30 in Dearborn. But on Tuesday, M2X organizer Morgan Kollin posted the news about the cancelation, citing "circumstances beyond our control."
It's unclear exactly what caused organizers to pull the plug on the event, but as
Gizmodo
points out
, both the hotel and M2X are blaming each other for the breakdown. On
its website
, the hotel issued the following nonsensical statement:
The Edward Hotel was surprised to learn just the other day as well, that this weekend's M2X event was being cancelled. Here's hoping the event organizer can work things out in the future and bring this exciting event back to Dearborn! We'll miss seeing everyone this weekend.
When contacted by phone, Kollin said many of the event contract's "verbal terms" were lost due to turnover in the hotel's management, and on Monday the management decided to terminate the contract. "There are zero reasons why we would cancel the event on our own accord," he said, declining to elaborate further.
We have reached out to the hotel for comment, and will update when they respond.