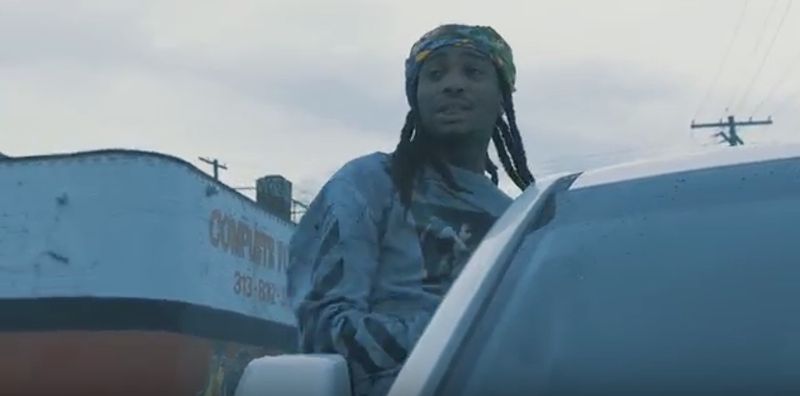 Tony K, "Circa '96"
"Circa '96" is a 2Pac inspired cut powered by a catchy chorus, "Me I got that shit/That you ain't messing wit. Mind state 2Pac circa 96/Yeah/We hit em up…" Tony K rhymes. The majority of the bars are braggadocio, hardcore, and well done.
JP Brown, "Why You Rappin'"
MT
first caught up with JP Brown
a few months ago and he promised more music and more videos. Enter his latest single and video, "Why you Rappin'," a crazy bass and bounce-driven head nodder with the lyrics to match. The track was produced by Lowkey, and the forthcoming album,
4-0,
drops later on this year.
Lord Jessiah, "Cold Dishes"
Lord Jessiah's "Cold Dishes" was released a few months ago which means we're a little late on this one, but it's too dope not to write about. X the Detective produced this highly potent piano driven track while Jessiah displays lyrical his talents." This is no country for old men/My shooters 'gun heavy.' Get buried early retirement/All eight cylinders firing from loose wiring/ Couple of youths listen out for the sirens," he raps. Be sure you check out his sophomore album,
Grounds of Detroit 2: The Wrath of God
.
Valid, "What Up Doe"
Valid has made another entry into the "What Up Doe Hall of Fame" which started with A.W.O.L.'s single by the same name in the early 90s. The single is the second release off
The Alley-Oop
EP, a project created by Valid and Slot-A. The cut is highlighted by Valid's lyrically prowess along with a hot 16 by Detroit vet Phat Kat.
PhilSwish, "All Stripes" ('METRO TIMES' PREMIERE)
PhilSwish brings his A-game and rapid fire flow in the smooth sounding, "All Stripes." "I never give fuck about these other rapper's strategies/my attitude towards them is more apathy. My appetite was built for destruction for these fuck nigga functions/don't say that you was with me cuz no you wasn't, nigga," he raps. The cut was produced by Dre Rodner.