According to the most recent census data available, Hamtramck is home to the largest percentage of uninsured residents in Southeast Michigan.
Drawing Detroit
, a community blog fueled by the staff of Wayne State University's Center for Urban Studies, created this map to illustrate the data the shows less than 80 percent of people in Hamtramck have health coverage.
Courtney Flynn, who works with Drawing Detroit to collect and analyze data, says the nation's political climate was the catalyst for creating this particular map, along with another map that shows the difference in health care coverage between 2010 and 2015.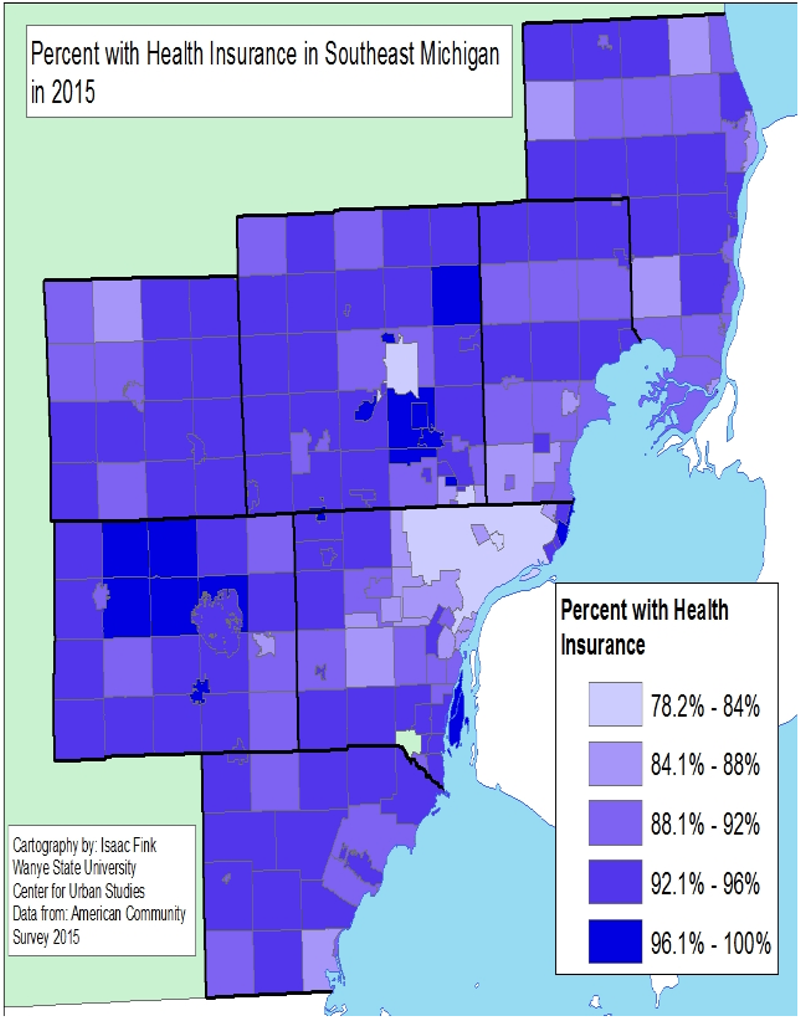 "We wanted to see how coverage has changed," says Flynn. "We wanted to see if there was more health coverage now than five or six years ago."
Seven years ago, in 2010, then president Barack Obama passed the Affordable Care Act into law. Drawing Detroit used census data from that year compared to data from 2015 to show where health care coverage increased most in the region. According to the map, Wayne County saw the biggest jump, Livingston County saw the smallest.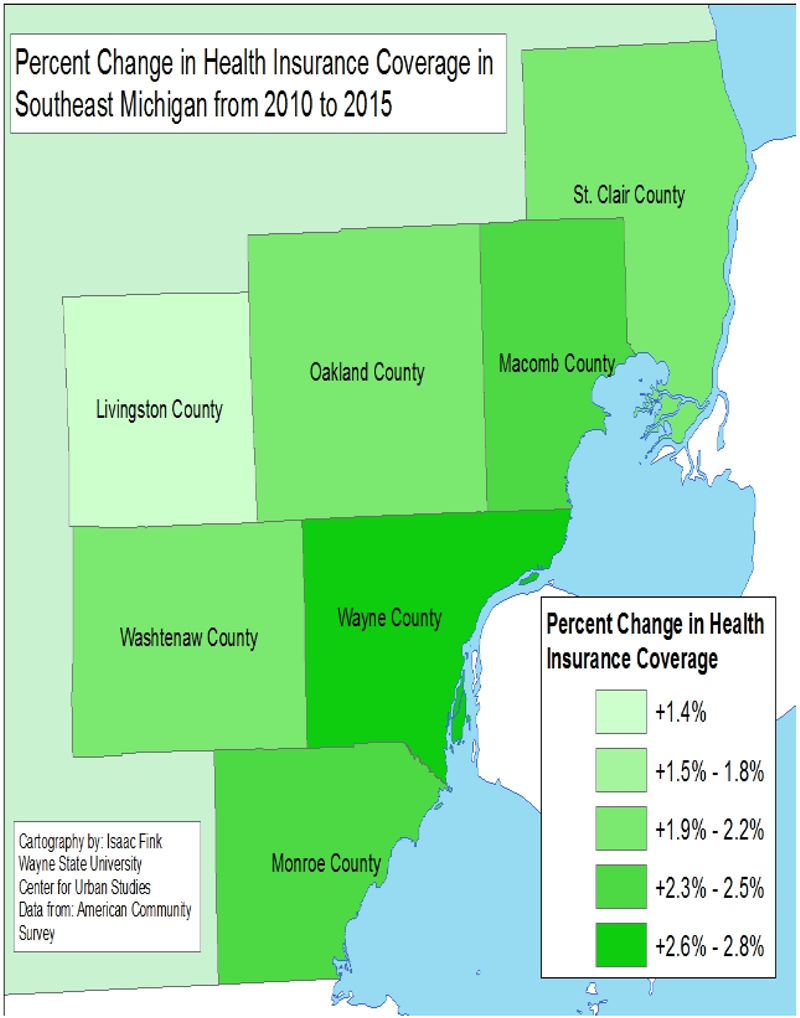 Flynn says Drawing Detroit uses census data to compile maps that can provide statistical evidence in politically fuel conversations and news stories. When the data is compiled in a color-coded map, it helps things come into focus, she says.