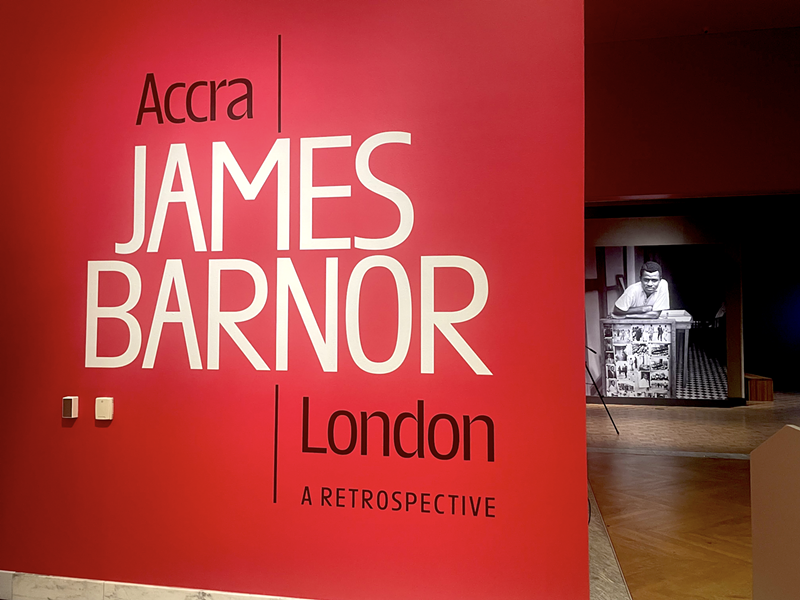 Ghanaian photographer James Barnor's work captures the social and political shift in Ghana's transition from a British colony to an independent nation. More important, however, is the glimpse of everyday life in the country that contrasts with the false narratives surrounding the African continent.
At 94 years old, the Ghanaian photographer is getting his first retrospective in the U.S. at the Detroit Institute of Arts. James Barnor: Accra/London — A Retrospective opens on Sunday, May 28 and contains more than 170 photos from Barnor's archives, shot between the 1950s and 1980s. His work ranges from groundbreaking magazine covers celebrating African beauty and intimate shots of Muhammad Ali to Richard Nixon's arrival in Ghana to celebrate the country's newfound independence.
Barnor started studying portrait photography in 1947 and began working as a photojournalist in 1950. His work captures Ghana before, during, and after its journey to independence. His subjects include Kwame Nkrumah, Ghana's first president and prime minister, who was jailed for his activism before becoming a politician.
"It was my interest in photographing people who made the news," a statement from Barnor in the exhibit reads. "I have recorded all these things, and they're being used as history. If nobody had photographed them, these moments would have been lost."
His work spans six decades and includes portraits shot in his studio in Ghana, lifestyle photography, and snapshots across the African diaspora. When he eventually moved to London, he shot photos for Drum, a lifestyle magazine highlighting the talents of Africans abroad.
In the exhibit, images of African models, actors, and musicians living in London encompass one room, while others showcase middle-class Ghanaians in everyday life back home. Other portraits show a young man doing yoga and Ghanaian featherweight boxer Ginger Nyarku in the 1950s.
Nii O. Quarcoopome, the DIA's curator and department head of Africa, Oceania &Indigenous Americas, tells Metro Times he wants to tell a more diverse story of Africa than what's often portrayed in the media.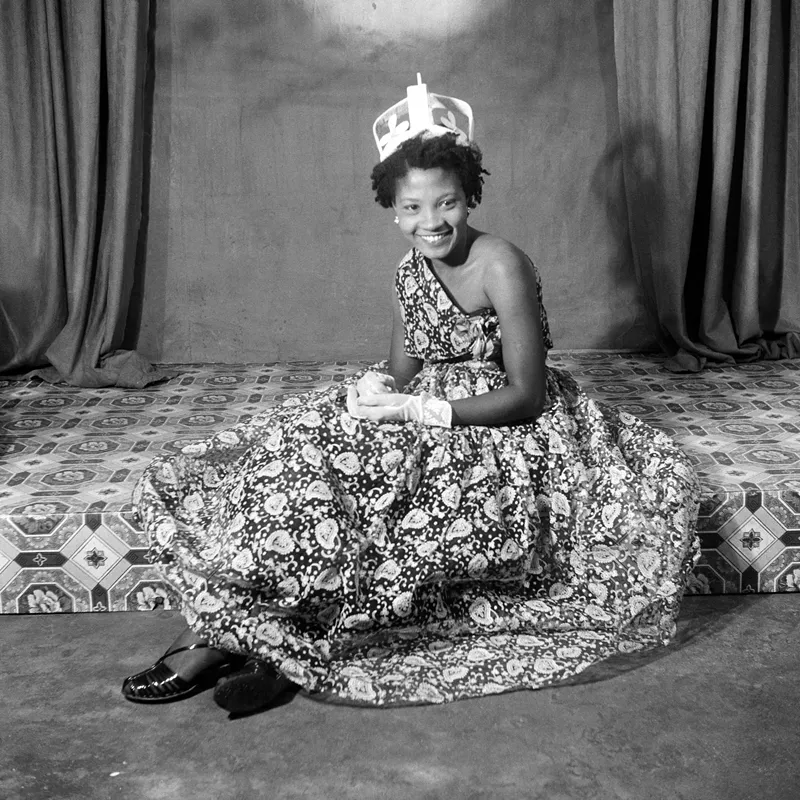 "The media has not done a very good job of giving Africa its due, especially when it comes to image, and Detroit suffers from the same thing," Quarcoopome says. "What I'm hoping this show will do, is to give people a glimpse of what real Africa looks like from the 1950s forward because right after the war, we began to see a vibrant, thriving middle class in Ghana. This is not just somebody telling us a story, it's visually recorded, and that is extremely important for Africans, African Americans, on this side to see."
Barnor appears on video throughout the exhibit, his quick-witted sense of humor shining when he says things like, "If I have photographed a legend, that must make me a legend myself," about his Muhammad Ali shots.
The retrospective was organized by London's Serpentine Galleries, which debuted the exhibit in 2021. In conjunction with the exhibit, Detroit music venue Spot Lite is hosting a free afrobeats dance party and mixer on Wednesday, June 7. The mixer starts at 5:30 p.m. with the dance party following from 8 p.m. to 2 a.m.
James Barnor: Accra/London — A Retrospective is on display at the Detroit Institute of Arts from May 28 to October 15. Admission is free for residents of Wayne, Oakland, and Macomb counties. For more info, see dia.org.
Subscribe to Metro Times newsletters.

Follow us: Google News | NewsBreak | Reddit | Instagram | Facebook | Twitter