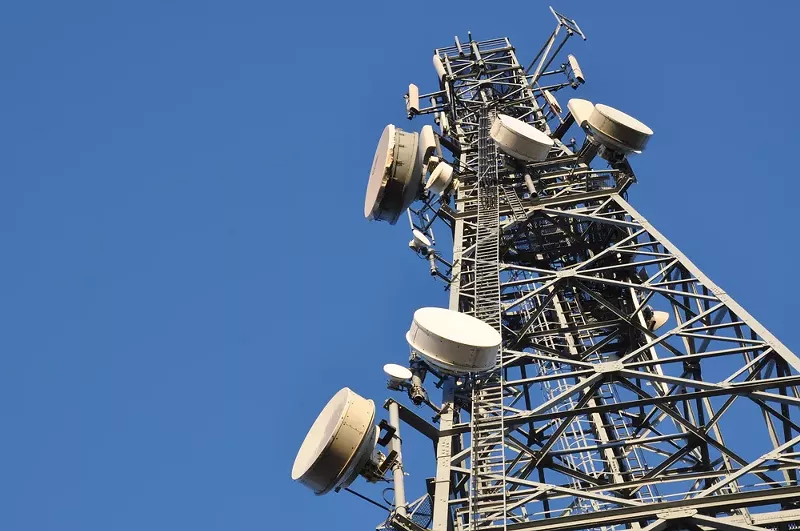 The Detroit City Council is calling on the health department to investigate the impact of cellphone towers on students at public schools.
The council unanimously approved a resolution Tuesday that orders city health officials to provide results of the investigation within 90 days.
Several cellphone towers have been installed at Detroit Public Schools Community District buildings, including the Paul Robeson Malcolm X Academy on the city's west side.
"One of the primary responsibilities of this Detroit City Council is to protect the health, safety and welfare of all citizens of Detroit including foremost our children," Councilwoman Mary Waters said in a news release. "We must never place petty cash over the health including long term health of our children."
Since the school district receives money for the cellphone towers, Waters said it would be inappropriate for school officials to conduct the investigation.
The resolution also calls on the health department to determine how many children are exposed to cellphone towers.
With the proliferation of cellphones, wireless transmitters have become ubiquitous, mounted on towers, street poles, and rooftops.
Whether they pose health risks has been a question people have asked for as long as cellphones have been around.
The wireless industry insists cell towers are safe, and
federal regulators have maintained they pose no danger
.
The Federal Communications Commission (FCC), which is tasked with deciding what levels of exposure are safe, sets exposure limits and regulates the development of new towers and antennas.
A
ProPublica investigation published in November 2022
raised questions about the FCC's conclusion that cellphone towers are safe, saying the agency relies on standards established in 1996. Since then, a growing body of research has raised concerns among scientists and health officials.
A 2018 study by the National Toxicology Program found "clear evidence" that
cellphone radiation caused cancer in lab animals
.
Cell towers receive and transmit radio-frequency waves, which in high levels can be harmful because they heat up body tissue. But the levels caused by cell towers are much lower and fall within the safety guidelines established by international regulatory bodies, such as the World Health Organization.
Researchers have been unable to find other health effects from low-level exposure, but experts generally believe more research is needed.
A majority of other epidemiological studies conducted so far have shown no increased risk of illnesses associated with living in close proximity to cell towers.
Over the past three years, cellphone towers have increasingly become the target of conspiracy theorists, who have peddled wild and unfounded narratives about the technology. In April 2020,
vandals set fire to cell towers in England
, claiming the wireless technology known as 5G spread the coronavirus. A month later,
cellphone towers in Canada went up in flames
.
On Christmas Day in 2020, a man who was paranoid about 5G networks carried out
a bombing in front of an AT&T building
in Nashville, Tennessee.
In 2021, the New York City Police Department warned in an intelligence report that conspiracy theorists and white supremacists
were spreading bogus claims about the wireless technology
to "incite fear, disrupt essential services, and cause economic damage."
Given the scope and body of research already conducted on wireless technology — and what still needs to be studied — it's unclear what Detroit's health department can conclude about cellphone towers in 90 days, other than how many students are exposed to them.
Subscribe to Metro Times newsletters.

Follow us: Google News | NewsBreak | Reddit | Instagram | Facebook | Twitter