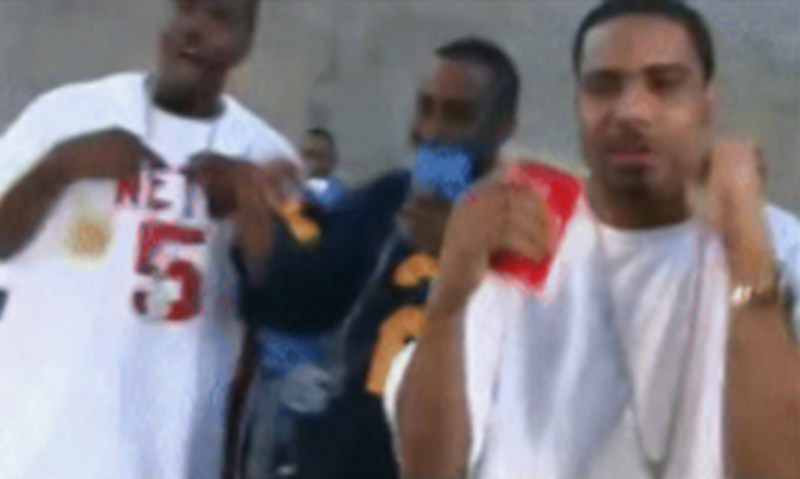 We caught
a fascinating article published at MichiganPreps.com
yesterday. It was by Branden Hunter, and it concerned a dance often seen in pro football these days, and it's a dance that has its origin here in the Motor City.
The groove is called "The Blade Dance," and it dates to at least 2004, the year a Detroit rapper named Blade Icewood released a track called "Boy Would You (Boss Up)" — with the video featuring a dance that's been called everything from "The Blade Dance" to "The Boss Up Dance" to "The Icewood."
As Hunter describes it, "Put both of your arms high in the air, ball up your fists, now bring them down slowly in a shaking motion." It's a dance that NFL fans have seen done to celebrate a QB sack or a touchdown by such players as Philadelphia Eagle and Crockett High School grad Brandon Graham, Jacksonville Jaguar Allen Robinson, Carolina Panther Devin Funchess, Green Bay Packer Nick Perry, and Miami Dolphin Dion Sims, all Detroit natives. Lately, former Lion and Wayne State grad Joique Bell was seen doing the "boss up."
The article quotes Icewood from a 2004 interview on the meaning of the moves, saying: "When you see somebody doing that to you, that means boy would you boss up and get yourself together? ... You don't even have say no more."
Icewood was shot in 2004, left for dead and paralyzed, and then gunned down for good less than a year later. It was a brutal time in Detroit hip-hop, chronicled in Khary Kimani Turner's cover story "
Murder Rap
," and later dubbed a period of "
Bloodshed and activism
" by Kahn Santori Davison.
Needless to say, given the way Icewood died, the spread of his signature dance offers an upbeat story of an artist whose spirit lives on. And you can tell that hometowners are
thrilled
to see another piece of our local culture become part of the national scene, in everything from pro football to TV commercials.