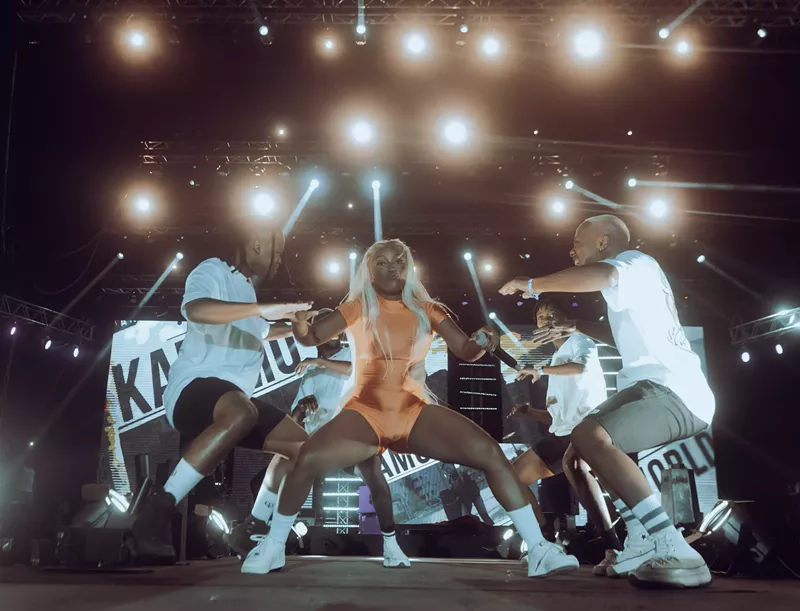 One of the biggest afrobeats festivals in the world is making its way to Detroit this August.
Previously held in Ghana, Portugal, and Puerto Rico, Afro Nation will touch down in Detroit Aug. 19-20.
The live music festival celebrates genres from across the African diaspora including afrobeats, dancehall, reggae, hip-hop, R&B, amapiano, and other Afro-Caribbean and African American styles.
Detroit is the second U.S. city to host the festival, following its upcoming American debut in Miami on May 27-28. Nigerian acts Burna Boy and WizKid are headlining the Miami festival, but headliners have yet to be announced for the Detroit installation.
Afro Nation Detroit is presented in partnership with Bedrock and is expected to draw tens of thousands of people. The festivities will take place at the site of the former Brewster-Douglass Projects, which was purchased by Bedrock and renamed the "Bedrock Douglass Site." The area was supposed to be developed into new apartments but appears to be an empty lot.
The Bedrock Douglass Site was once home to Motown legends like Diana Ross and Smokey Robinson. It was the first federally funded housing project for African Americans in the United States and is where a sizable portion of Detroit's Black population was forced to relocate after the Black Bottom district was destroyed to build I-375. (The historical site holds a lot of trauma for Black Detroiters, and we're curious why it was chosen as the festival's venue.)
Afro Nation Detroit will also "feature additional activations and events to honor Detroit's musical contributions to the world and highlight its connection to present day American, African, and global Black culture and music," according to a press release.
For more information on the festival, see detroit.afronation.com.
Subscribe to Metro Times newsletters.

Follow us: Google News | NewsBreak | Reddit | Instagram | Facebook | Twitter