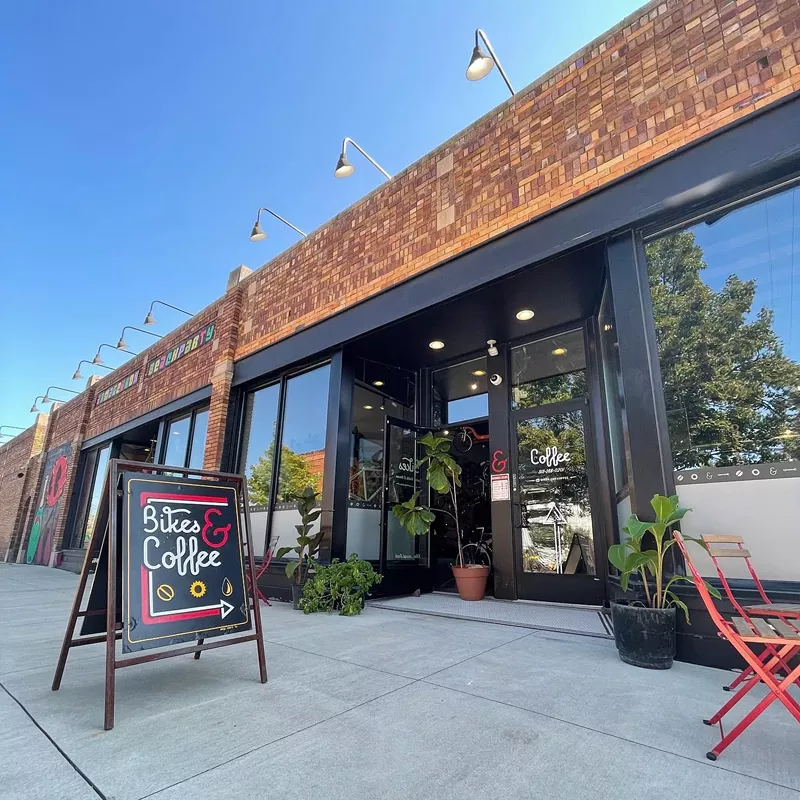 A Detroit bike shop and cafe is closing its doors this month after five years in business.
The aptly named Bikes and Coffee will serve its last latte at 1521 Putnam St. on Sunday, May 14. The shop in Detroit's Woodbridge neighborhood announced the closure on social media, citing rising rent and other cost factors.
"The pandemic, rising rent and the cost of everything else isn't the death of us but it does put us in a tight spot, one we can't afford right now," the post reads.
Reached by phone, owner Benjamin Kehoe hints that the bike shop hasn't met its final fate, saying, "Stay tuned for more bike stuff in the future."
"We just needed to make some changes," he tells Metro Times. "I'm a bike mechanic and I just want to be a bike mechanic. I don't want to own a coffee shop."
In the post, Kehoe thanks patrons who've "made this a VERY special place" over the past five years.
"15+ art shows, live music, food pop ups, a first look on a wedding day, a 60th birthday party, the best shop cat, the biggest shop doggo. A hand full of tattoos! And quiet [sic] literally thousands of bicycles… This space turned into more than we could have ever hoped for," he writes.
On Sunday, May 14 the cafe will be open from 8 a.m. to 4 p.m. with a farewell party from 12-6 p.m.
Subscribe to Metro Times newsletters.

Follow us: Google News | NewsBreak | Reddit | Instagram | Facebook | Twitter