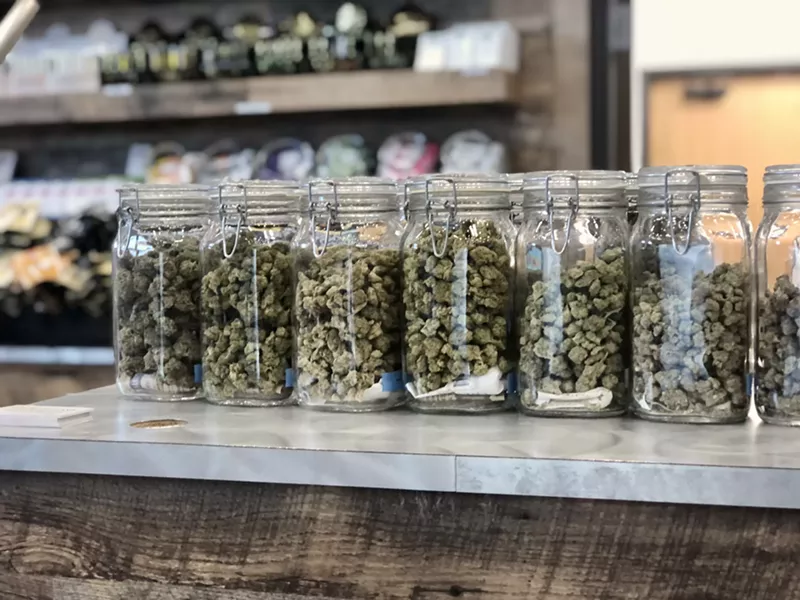 Michigan Attorney General Dana Nessel is filing charges against 12 people following a string of break-ins at cannabis dispensaries across the state.
The suspects are accused of breaking into 21 dispensaries in May 2022.
Nessel issued warrants to charge the suspects with safe-breaking, criminal enterprise, and breaking and entering a building with intent. If convicted, they face up to life in prison.
Dispensaries have become a target of break-ins, in part, because federal law prevents cannabis businesses from using banks, so the businesses often have large amounts of cash on hand.
Congressional Republicans have stymied the passage of
the Secure and Fair Enforcement (SAFE) Banking Act
, which would allow cannabis businesses to use financial institutions.
"This is an unfortunate example of why Congress must pass the Secure and Fair Enforcement (SAFE) Banking Act," Nessel said in a statement. "Without access to traditional banking the cannabis industry is left as a ripe target for criminals. Any legal business should have fair access to our banking institutions for the security of their own business and employees as well as public safety."
Many of the suspects were initially identified after trying to break open a safe stolen from one of the dispensaries by throwing it off the roof of a house.
The names of the suspects will be released after they are arraigned.
In a separate case, two of the suspects were recently arrested for allegedly trying to break into a dispensary in Bay County. The Bay County Prosecutor's Office is handling that case.
Thieves also have been targeting cannabis delivery drivers across the state. In a six-week period between December and January,
13 cannabis delivery drivers were robbed
, according to the Michigan Cannabis Regulatory Agency.
In some of the cases, armed robbers assaulted the drivers and stole their cars.
Coming soon: Metro Times Daily newsletter. We'll send you a handful of interesting Detroit stories every morning. Subscribe now to not miss a thing.

Follow us: Google News | NewsBreak | Reddit | Instagram | Facebook | Twitter