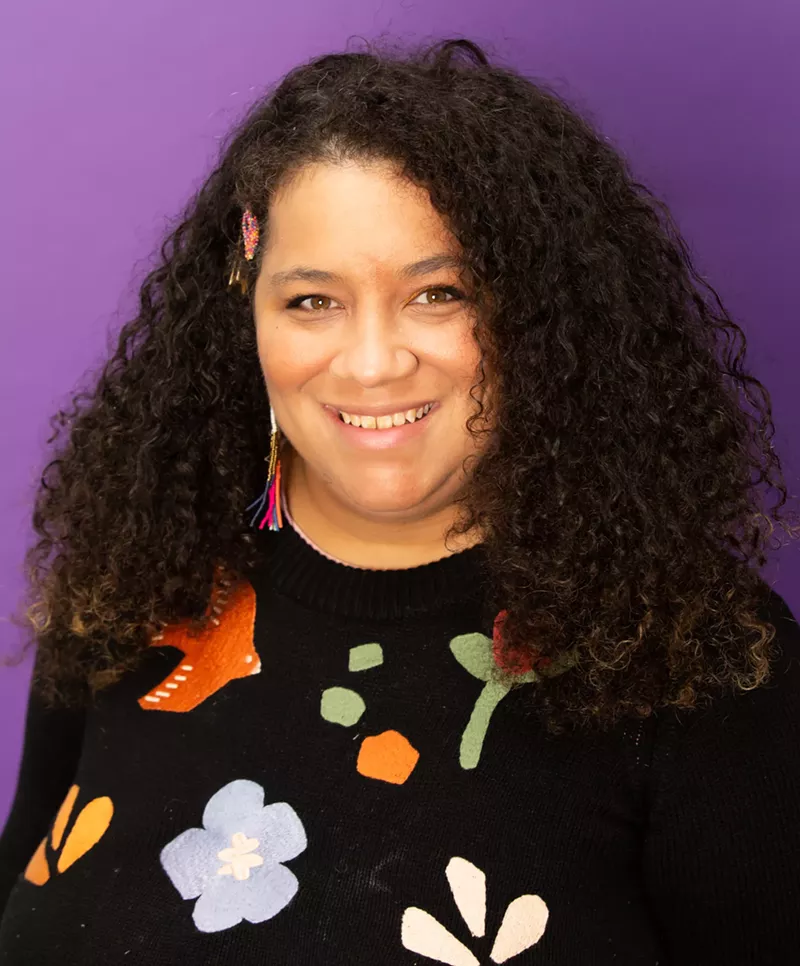 Artist of the week: Katelyn Rivas
A tiny gallery in Ann Arbor holds a profound message for passersby:
With each new day, the cherry blossom blooms, red like blood, on a white shirt. he is not armed. he is not armed.
It's a poem by Detroit-based poet, essayist, and digital artist Katelyn Rivas on display at Creal Microgallery in Ann Arbor for her Songs for the Seasons series.
Creal Microgallery isn't the traditional exhibition space you probably picture when you hear the word "gallery." At 16-by-10-by-12 inches the birdhouse-sized space is more like one of those little free libraries but with art inside instead of books.
A different poem will be featured in the gallery each week during Songs for the Season with an accompanying illustration exploring grief, joy, loss, and reflection.
"With these different illustrated verse samples I really am trying to capture what it's meant to be in a pandemic and I hope it'll give folks the opportunity to reflect within their own self," Rivas tells Metro Times.
The piece from above is an excerpt from a longer poem "Self-Portrait of a Both Girl" and is accompanied by a silhouette of a man surrounded by cherry blossoms.
"I wrote this poem a while ago, but I recently created this illustration to go with this stanza as a representation of what has happened with Black men being brutally murdered by police," she says. "I was definitely thinking of Tyre Nichols and other folks that have perished recently. A lot of my work is about abolition and I thought that was really important to bring with this exhibit."
In a way, the poem is a contradiction. Rivas says the last lines "he is not armed" reflect her desire to exist as a Black woman without being politicized, while simultaneously nodding to radical movements against police brutality.
"It's a metaphor for wanting to be in my own Black experience without having to fight for it, but another part of this poem is that I am a person who is transracially adopted," she explains. "I was adopted into a white family and so this poem is also about me being a young Black girl who is of mixed ethnicity and also living in a multi-ethnic home and trying to figure out my identity as I see these things happening around me."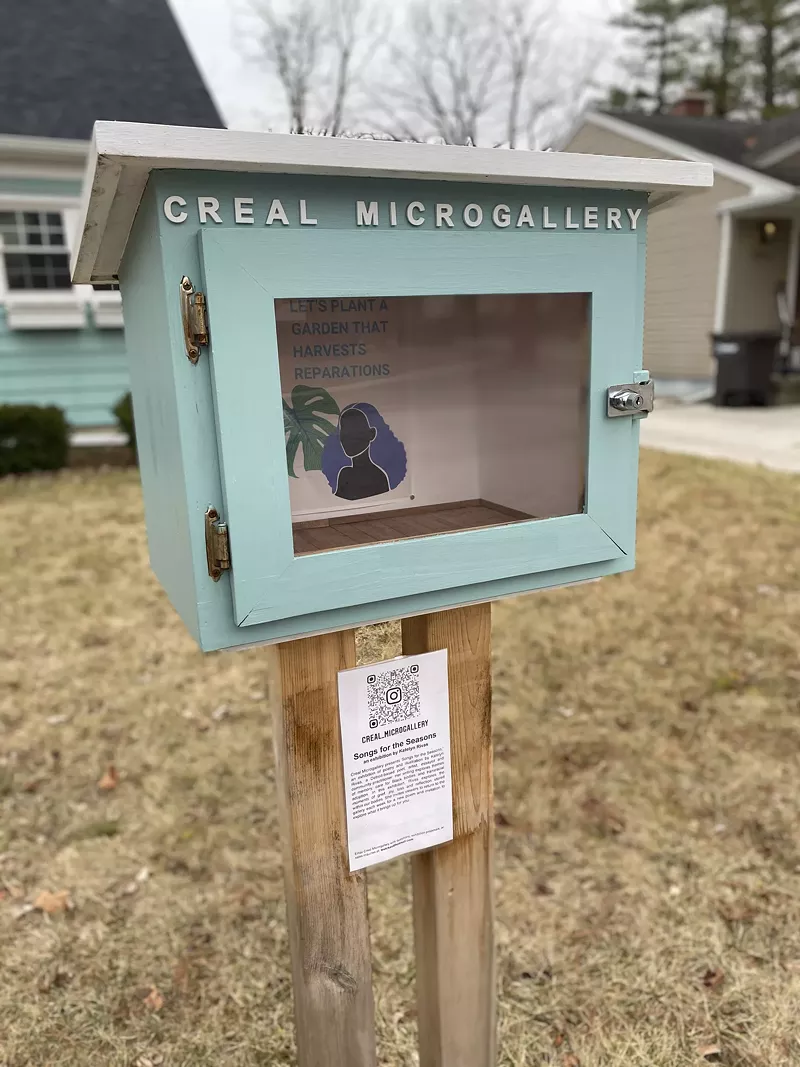 The full poem is part of her Radical Self-Care for Black Women zine published by Detroit-based publisher Flower Press. The zine also features collage work by Rivas along with her poetry.
"When I think of radical, you know, I think of Angela Davis and that quote, 'radical simply means grasping things at the root,'" Rivas says. "To me, being radical is about exactly that. It's about going to your original source, to who you are and where you're from, and figuring that out. In the zine, I wanted to talk about some of the things that I had experienced throughout my life that inspired me to be on a self-care journey and overcome different issues with mental health."
She adds, "it's so important in a world where, folks, specifically like black bodies, are put on display as a consumption of trauma."
Rivas has had poems, essays, and poetry reviews published in Belt Magazine, Bullet Train, Tayo Literary Magazine, Take A Stand: Art Against Hate, Michigan Quarterly Review Online, and others.
Where to see her work: Songs for the Seasons is on display at Creal Microgallery until March 27. The microgallery is located on Creal Crescent in Ann Arbor. More information is available on its Instagram page @creal_microgallery. Radical Self-Care for Black Women is available via Flower Press.
Coming soon: Metro Times Daily newsletter. We'll send you a handful of interesting Detroit stories every morning. Subscribe now to not miss a thing.

Follow us: Google News | NewsBreak | Reddit | Instagram | Facebook | Twitter