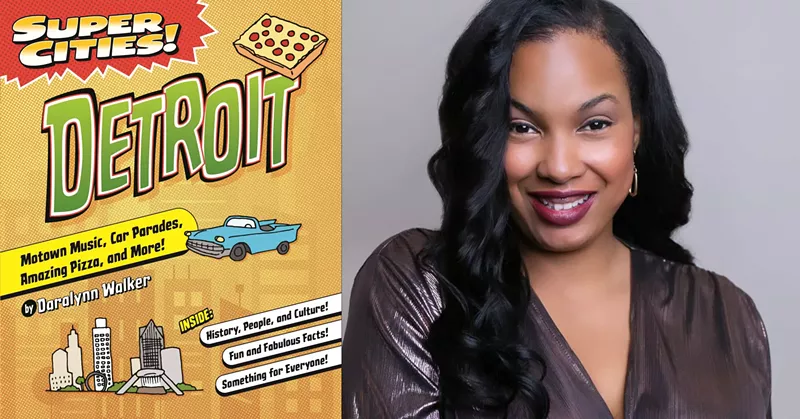 Arcadia's Super Cities book series has made a name for itself by putting historical facts from American cities into colorful and descriptive children's books.
Can't forget the Motor City. Enter author Daralynn Walker, a children's book writer known for her Madison Miles & Friends books. She was tapped by Arcadia to pen the latest edition of the series, Super Cities! Detroit.
"It's kind of like a graphic novel style, but it's a historical book," Walker says. "We talk about Detroit with images, we talk about the history of Belle Isle, how Detroit was founded, monuments in Detroit. It's a lot of just cool gems and historical facts, but at a third-grade level."
The book even includes a "How to talk Detroit" section, with Detroitisms like "What up, doe?" and "Coney Island."
Walker believes Detroiters of all ages find the book informative and feel a sense of pride as they turn the pages.
"[We've] had a hand in a lot of the 'first' in this country," she says. "The first paved road was in Detroit. We were the first city to have phone numbers. We were essentially a start-up city, a model for other cities."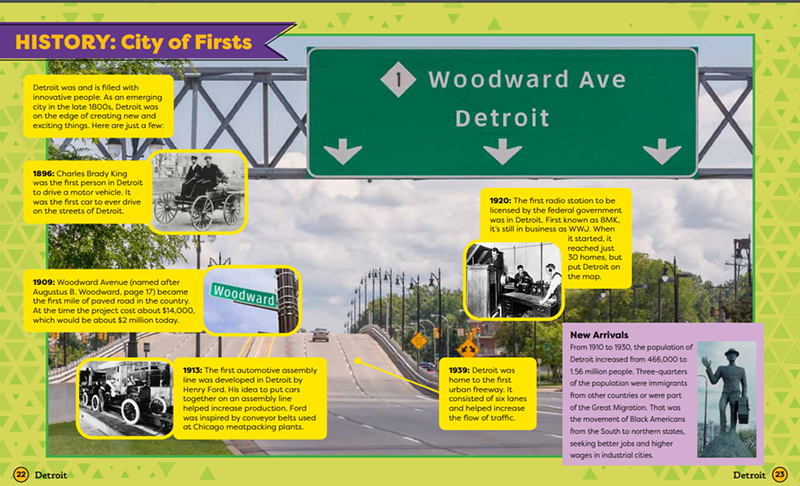 Walker, whose mother worked as a librarian, feels her love for the city that raised and groomed her gives her an advantage and a certain credibility. (She now lives in Atlanta.)
"I went to the schools in Detroit, and I'm also a writer for the city of Detroit," she says. "My characters that I write about are all from Detroit, and I think that makes a difference because that creates another level of authenticity and understanding for the city of Detroit as a whole."
Super Cities! Detroit is released on Feb. 6 by Arcadia.
Coming soon: Metro Times Daily newsletter. We'll send you a handful of interesting Detroit stories every morning. Subscribe now to not miss a thing.

Follow us: Google News | NewsBreak | Reddit | Instagram | Facebook | Twitter