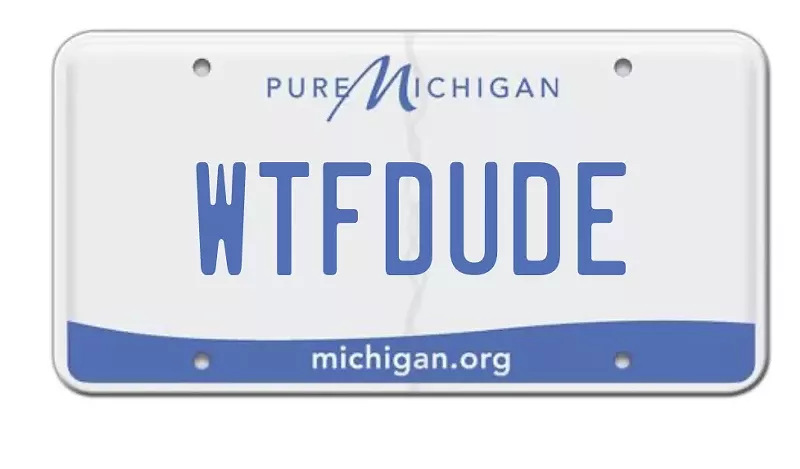 Imagine driving behind a car with a vanity license plate that reads "CUMBATH" or "UAHOE."
Those were among more than 21,000 personalized license plates that the Michigan Department of State has rejected for reasons including being sexually explicit, offensive, or hateful.
Metro Times submitted a Freedom of Information Act request for all rejected custom license plates in 2022. Instead, the state sent us its full list of plates banned over the past decade or so because the system can't sort by date.
Most of the denied requests involve sex, obscenities, or descriptions of drugs or alcohol.
A few take jabs at politicians, like "EFTRUMP" and "FBIDEN."
Some appear to have been vetoed for simply being annoying or unreadable, like "11I11I."
Many include dick jokes.
You can see a slideshow of some of our favorite rejected vanity plates mocked up on Michigan license plates, or read the PDF of all of the rejected plates that the Michigan Department of State sent us below.
Coming soon: Metro Times Daily newsletter. We'll send you a handful of interesting Detroit stories every morning. Subscribe now to not miss a thing.

Follow us: Google News | NewsBreak | Reddit | Instagram | Facebook | Twitter