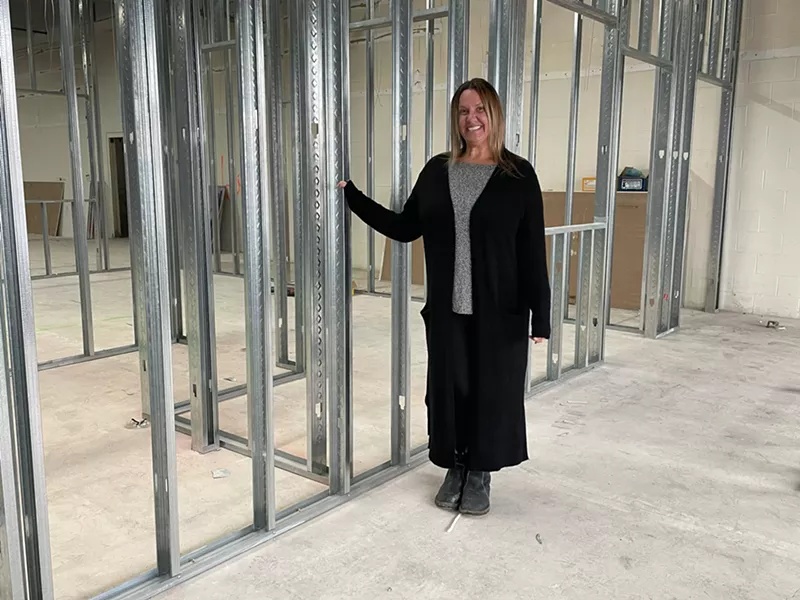 Detroit's Jefferson Chalmers neighborhood will become home to the newest Canine to Five location come April.
Canine to Five Eastside, the doggy daycare and boarding center's newest spot, will be located at 13208 E. Jefferson Ave. in the Riverbend Plaza. The 8,000-square-foot space will include five dog play areas.
It's Canine to Five's fourth overall location, and second in Detroit.
"Detroit is where it all started in 2005," Canine to Five owner Liz Blondy said in a press release. "It means a lot to me to open another business in the city. Through Canine to Five, I have built such rewarding relationships with so many clients, employees and, of course, DOGS. I cannot wait to see some new and old faces on the Eastside."
Blondy opened her first Canine to Five in Midtown Detroit at 3443 Cass Ave. It became the site of controversy in 2011 after it uprooted neighboring Birdtown Garden to expand the business. Canine to Five also has locations in Ferndale and Commerce Township.
The business is looking to add 20 new employees to its roster for the new daycare. More info is available at caninetofive.com.
Coming soon: Metro Times Daily newsletter. We'll send you a handful of interesting Detroit stories every morning. Subscribe now to not miss a thing.

Follow us: Google News | NewsBreak | Reddit | Instagram | Facebook | Twitter