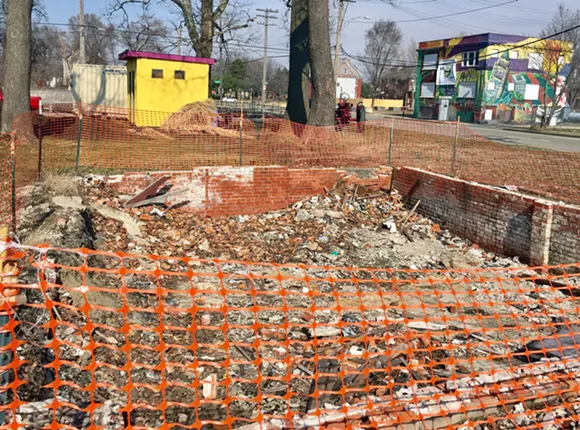 Remember when we reported that the
nation's first urban agrihood
was being installed in Detroit's North End? Well, things are well on their way and the folks behind the revolutionary urban farm just announced another facet that will help the two-acre farm be even more sustainable.
The Michigan Urban Farming Initiative (MUFI) announced today that it would be transforming a blighted home into a 16,000 gallon water cistern. The home was torn down to reveal the foundation, which will be used to capture rain water.
According to a press release, "it will prevent water run-off into Detroit's sewer system, reduce the reliance on the grid, and irrigate MUFI's adjacent two-acre urban farm."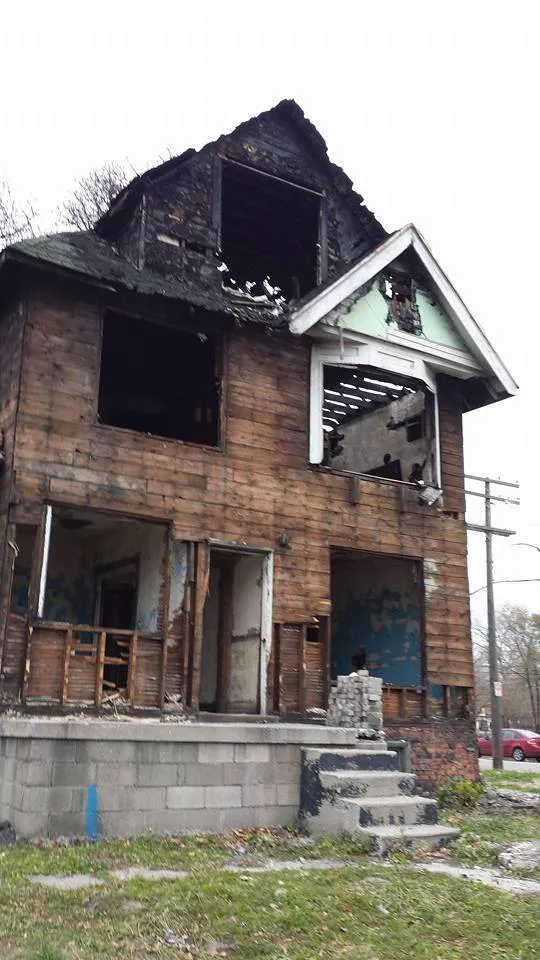 Once the cistern is complete, MUFI also plans on creating an outdoor community space in the former home's lot. The space will be outfitted 10 square picnic tables, four gazebos — these will be used for the farm's street side market — and 45 pieces of plastic lumber. Furniture and materials were donated by Garnier and TerraCycle.
Garnier (yes, the shampoo brand) makes materials from old beauty product containers and packaging and through TerraCycle, helps make sure those materials are accessible to project like MUFI.
MUFI won the materials and a $25,000 grant late last year during Garnier's Green Garden 2016 Giveaway contest.
"We applaud the Michigan Urban Farming Initiative for their hard work and dedication to beautifying the North End Detroit neighborhood. At Garnier our mission is to take care of our customers' hair, skin, and the planet through our work with TerraCycle to recycle beauty empties into materials to create Green Gardens. We are honored to grant the Michigan Urban Farming Initiative with a Garnier Green Garden and look forward to watching the community continue to flourish," Ali Goldstein, senior vice president of Marketing at Garnier, said in a press release.