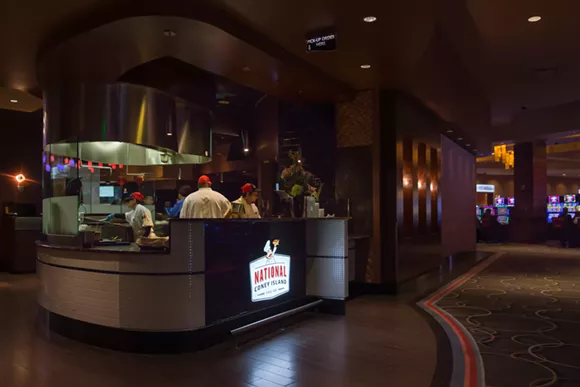 National Coney Island's first downtown Detroit location opened this morning.
The quick-service restaurant opened inside MGM Grand Casino's Breeze food court, where they took over Relish's former spot. Including this addition, the chain will now have 18 operating locations in Southeast Michigan. They'll serve their signature coney dogs and Hani sandwiches, along with their traditional offerings, deep fried and otherwise, and the restaurant will be open 24 hours.
In an effort to coney-fy the whole damn casino, patrons will also be able to order their savory menu items at TAP as well as place catering orders.
MGM execs say this partnership is part of their broader plan to give locally owned businesses a platform as well as giving customers the option to patronize local businesses while gambling their money away.