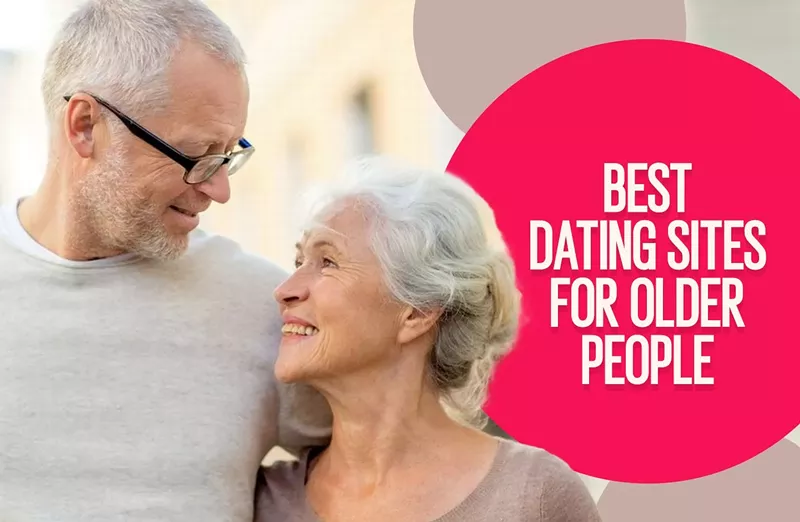 When heading out onto the dating scene, it is recommendable to seek out a potential partner who can meet you where you are. For older singles, this becomes particularly true. At this time in their lives, many seniors report feelings of loneliness and yearn for a real connection with someone who understands where they are coming from.
Thankfully there are plenty of dating sites for seniors. However, many senior daters have witnessed horror stories about sites that ask for too much personal information or only offer casual encounters. It can be challenging to broach these subjects on traditional dating platforms, where senior dating sites can help.
We've compiled a list of some of the best senior dating sites and other trusted and popular, well-known dating sites to help senior daters find potential partners. Many of these sites have free basic membership and set an age range.
Best Dating Sites For Older People

Adult Friend Finder (AFF)

Adult Friend Finder (also known as AFF) is one of the most popular sites in the dating world. It has widely been considered a go-to dating site within the online dating industry for over twenty years.
It is an adult site filled with profiles, photos, videos, chat rooms, blogs, live member webcams, and so much more. Many users consider AFF a hookup site; however, there are many senior match options for those looking for more.
AFF has had surprising staying power in an industry that changes practically every day. The dating site was launched in 1996 by Andrew Conru to help make dating online easier for everyone.
Setting up an AFF profile is very easy, and the process is free. However, this free service limits some of the interactions with other users. Users will need to pay for the premium membership to connect with other singles.
Pros
Large Dating Pool
Solid male-to-female ratio
Activity Feed similar to Facebook
Cons
Access to Adult FriendFinder's features is very limited for free members; paid membership is essentially required to use the site effectively.
More casual relationships than serious relationships
Not directly a senior dating site
eHarmony
As one of the most trusted dating websites, this list would be incomplete without mentioning eHarmony.
Considered the best dating site in some circles, eHarmony provides quality online dating that people can trust. Singles worldwide have joined the site looking for a serious relationship.
While it's not exclusively marketed as a senior dating site, it has a large membership full of users looking for meaningful relationships.
With one of the highest success rates of dating apps online, eHarmony claims that "every 14 minutes someone finds love on eHarmony."
Men and women from all backgrounds can join the website, including niche dating pools such as senior dating. Members can select who they are interested in dating, making finding a partner in your age group a cinch!
There is a free version of the site. However, the cost for a premium membership is surprisingly low, coming in at $2.99 a month or $35.90 annually.
Pros
Lots of successful relationships
Most users are looking to date seriously
Personality tests are used to help match men and women with their perfect match
Solid male-to-female ratio
Inexpensive monthly cost
Personality Test
Cons
Elitesingles

Another popular dating site for those who know what they are looking for is Elitesingles. The dating site was founded in 2007 and has been a popular way for singles with the same values to connect, make a few new friends, and find a satisfying romantic relationship.
While it's not one of the cheapest dating sites out there, it still offers affordable memberships compared to other popular alternatives.
The monthly membership is $59.95. There is a three-month membership and a six-month membership for those looking to bundle costs. The bundles shake out to a cost of $57.95 per month for the three-month plan and $44.95 per month for the six-month plan.
This site is best for like-minded people looking for long-term relationships and people with a professional background. They include a detailed questionnaire, making it helpful for those looking to date to be as specific as possible in their desired features. Unlike other sites, they do not offer free memberships.
Pros
Over 35 million members
Has great bundled pricing
Cons
A lot of data tracking involved
Not a Senior dating site
Not available in all areas
Ashley Madison

Online dating is an all-encompassing term and often includes people in non-traditional relationships and situations. For those senior singles looking for discreet dating options, we recommend Ashley Madison.
Ashley Madison was founded in 2002 as a site dedicated to helping people who are already involved in other relationships connect. As relationships and individuals age, they sometimes look less traditional to the outside eye. Users of Ashely Madison reflect that thought, and for this reason, we recommend this as one of the online senior dating sites.
It is free for female users, but male users pay a minimum buy-in of $49 (100 credits) to send personal messages. Credits are then used to send messages in an online chatroom to help users connect. We consider this the best hookup site for senior discrete users.
Pros
Large Dating Pool
Users are explicitly looking for discretion
Solid male-to-female ratio
Cons
Expensive monthly minimum $49
Match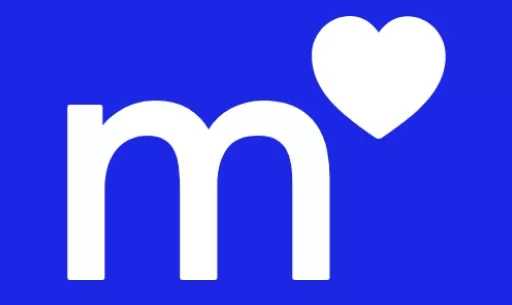 Match is considered to be the best online dating site. It is among the oldest online dating sites with a broad and active community.
Its concept is simple and user-friendly and has had many senior singles since its inception. Members create a profile complete with religious beliefs, age, and what they are looking for in a soul mate.
Match is said to have some of the best online chat rooms in the dating world, and users see suggested users based on the compatibility matching system. The site offers all the features a senior single could need.
Pros
Longevity and trust
More features
Most effective dating site in terms of long term relationships
Cons
No free options
Not senior-specific
Seeking

This website is less of a dating site and more of a helping hand in the path towards finding a younger partner or a sugar baby.
Seeking is a place where seniors can connect and create arrangements with younger people. It is not a typical dating site because there is a spoiling component. Seeking allows generous individuals to pay for things and gift willing "sugar babies."
Privacy is a great way to start casual relationships. Sugaring sites are not for everyone but can work well for those comfortable with an arrangement. It is important not to provide too much personal information to any other members.
Pros
Tailored to sugaring situations
Great place to find people to spoil
Cons
It can be an expensive experience
Not a typical hookup site or a serious relationship site
OurTime
While many great online dating sites are available for senior dating, OurTime still makes a name for itself among the best senior dating sites.
OurTime is a senior dating site for people in their 50s, 60s, and older. Users can customize their profiles, browse curated matches, and chat online through this popular dating app. Users are encouraged to do an in-depth personality test and chat with the site dating experts.
Before reaching out to a potential match, users are provided with a compatibility score based on their personality test results. Like other apps, users can also input preferences, including sexual orientation and age range.
OurTime is an easy-to-use app for single seniors looking for new relationships. Users can scroll through matches and connect with singles. It's free to join, but all the best features are only available through a paid subscription.
Pros
Compatibility is based on testing
Free membership
Curated matches
App on IOS and Android
Cons
App-only does not have a website
Lots of Ads
Senior Sizzle
Senior Sizzle knows online dating sites are not one size fits all. Senior daters are looking for all kinds of qualities in an online date. Some people like fun relationships, while others might be willing to try out something new and different after a long marriage.
Being of a certain age does not mean that sensual experiences are over. Not every person is looking for a long-term commitment.
Senior Sizzle is a self-aware site. Free accounts are a huge selling point for many users looking for basic features with maximum impact. While many prioritize relationships, some people are only looking for a night of passionate fun.
Senior Sizzle is full of like-minded people looking for fun. Basic membership includes access to an activity feed. The feed refreshes much like a regular social media platform and showcases top videos and pictures of fellow users. Free members can like and comment.
There is also a live streaming component. Free users are allowed to watch just one show at a time.
Senior Sizzle also allows users to take part in various contests. They vary in their scope—from T-shirt tournaments to more adult content. That's one of the most effective ways to find a suitable partner to create a romantic connection. Senior Sizzle is a fabulous option for those looking for a good time, not a long time.
Pros
Users can look through profiles for free
It is part of the AFF umbrella
Free
Cons
No mobile App
Free users cannot send messages
LoveBeginsAt
LoveBeginsAt is a popular senior dating site. This seniors dating website has everything a user could need to connect with available singles. There is a large pool of singles seeking people for dating over 50. All mature singles are available and looking for other singles to have relationships with. As the name implies, LoveBeginsAt is a space designed predominantly for those serious about finding a life partner.
Some sites offer a three-day free trial, but LoveBeginsAt is not "some sites." Interested users have the freedom to choose between a one-day trial and a one-month trial.
LoveBeginsAts is a top-rated senior dating app that offers its users some of the best dating experiences on the web. To join LoveBeginsAt, users must input their gender and sexual orientation, date of birth, and an email address to start an account.
To make the best use of the site, navigate to the search feature on the website to quickly find the right type of person. Once users have found people of interest, they can chat and flirt with the online platform.
Pros
Long Term Connections
Geared explicitly towards users over 40
Cons
No Free membership
Not hookup friendly