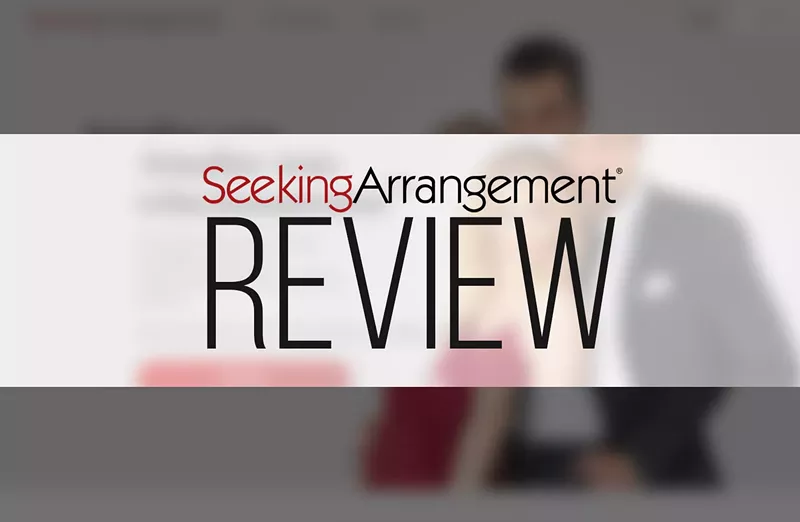 Let's face it: there are a LOT of online dating sites out there. Some are questionable, especially if you're looking for a sugar relationship. There are a lot of potential scams out there!
So how can you tell if Seeking is worth your money and time? Maybe you want to research the site more before you sign up. After all, no one else will research for you to make sure the site is legit.
This Seeking review has all the info you need to know to learn about this dating site. Let's get right into it!

Seeking.com is the leading elite dating site where over 20+ million members find genuine and honest relationships that fit their high-end lifestyle. Also known as SeekingArrangment, this dating site promotes and features sugar dating and relationships.
In a nutshell, Seeking is one of the most popular dating sites on the internet, boasting more than 20 million attractive, elite, wealthy, and well-established singles from all walks of life—from entrepreneurs to celebrities. If you've got a luxurious lifestyle and you want to go on high-end dates or even a relationship, Seeking is the best dating site for you.
Seeking is fit for men and women to join. While you can browse to your heart's content with the free membership, you'll need to upgrade to premium to increase your chances of meeting a successful partner. Premium membership is recommended for maximum benefits.
Want to give Seeking a try risk-free? Sign up here
Seeking.com at a Glance
Seeking.com boasts over 20 million active members, so there are a lot of opportunities. The sugar site was founded in 2006 and has had a longstanding reputation. It's the ideal site for mutually beneficial arrangements.
If you're an individual on Seeking, you can send messages after completing a profile and verifying your account. Users need to verify their identity, which we'll get into later in this review.
Women typically join for free to find this mutually-beneficial relationship. They even offer a free premium account upgrade for those attending college. Seeking even offers a free premium account upgrade for women and men who are currently attending college.
Other features that Seeking offers include chat, a VIP room for verified profiles, and extra security features such as two-factor authentication to keep out the spammers. Seeking also has excellent advanced privacy filters such as online status, join date, and country where the member last logged in available after upgrading.
Seeking Pros
The interface is easy to use
It's pretty simple to sign up for the site
The ratio of women to men is exceptionally high
Has a solid reputation
Comprehensive verification process
Excellent search tool
New members get special discounts
The members are generally very active
You can sort members by "recently active."
Available in multiple languages and countries
Blog with tips that's regularly updated
College members can qualify for a free Gold membership
Seeking Cons
Most features only available to paid users
The paid membership doesn't cover all costs
The income verification process is rather time-consuming
The prices are relatively high (but worth it!)
Old and abandoned profiles are still searchable
How does Seeking work?
First, you sign up for the app using your email. It doesn't take long to sign up — usually about 5 minutes initially.
Next, you define what you're looking for. Add a photo, define your terms, and explain your arrangement expectations.
Then, you can arrange a date or get-together with another member. According to the app, the average member finds their ideal arrangement in 5 days.
How to Join Seeking

First, you set up an account with a username. Next, you upload a photo; where you want to look your absolute best. You're trying to get a long-term or short-term, so of course, you want the best photo. Then you type in your birth date, location, and other essential information. It's pretty much like every other dating site when it comes to setting up an account.
Seeking is devoted to the sugar relationship, which means some members need to include their current income when they join; this is understandable considering the nature of the site, and it's the only way to find matches—more on income verification below.
In your main profile, they ask you to specify what you're looking for and describe yourself. This section describes what it would be like to go on a date with you and the type of person you are looking for.
You'll Need to Verify Your Income
If you're a man who's looking for a sugar relationship on Seeking, you'll need to verify your email and income. It is understandable considering the nature of the app, and it's the only way to find matches. That's what the Seeking is all about!
What happens after you join Seeking?
After you join, pay for the Premium membership, and verify your income, you can look at profiles profoundly. When you find a potential date you're interested in, you'll see her suggested date price, which is not negotiable. Sugar members on Seeking don't like when you attempt to negotiate a date. So fork over the money she asks for! Just a little tip from me to you!
If you're looking for cute little personality quizzes and compatibility tests, you won't find them here! The first thing a potential date sees on your profile is how much money you make, which, of course, makes sense given the nature of Seeking's dating philosophy.
Are there bots on Seeking?
One of the best things about Seeking is that there are only real people on this app. Realistically speaking, there are fake profiles on every dating site — yes, each of them! But there are some company-sponsored ones. However, on Seeking, they are few and far between due to their strict verification features.
While there are a lot of surprising profiles, it's pretty easy to spot a bot on the site. They don't converse that much and are always overly flirty. And you can always just ignore them and continue with your sugar dating adventures.
Seeking.com Costs

As I said before, you can get a free membership to Seeking. However, your options are limited with this membership, and quite frankly, you probably won't meet a sugar member this way. One month costs $19.95, and 3 months is $14.95 for Premium memberships. There is also an option for a step up above the premium (Successful Member) for $89.95 per month or 3 months at $79.95 per month.
The Diamond membership is where Seeking shines. It costs a pricey $249.95 per month, but members enjoy exclusivity and several perks that can enhance their time on the site, such as visibility and profile boosts.
Give Seeking a try today. Sign up here
Can You Use Seeking Without Social Media Account Sign-In?
One of the good things about Seeking — besides that it's free for men and women to join, and you can browse all you want — is that the app doesn't require you to sign in using Facebook verification when using the mobile browser because the verification system is not yet optimized for mobile browsers.
So yes, you can use Seeking's services without having a social media account sign in.
The Sugar Lifestyle
At Seeking, they promote what they call the Sugar Lifestyle. All members of Seeking are on the same page. Forget reading in between the lines because these members know what they want. Members can approach one another without worrying about pretenses.
My Sugar Experiences
I have had 3 dating experiences with women from Seeking (so far). While none of them went very far, these were only a few first experiences.
Date #1: The Social Butterfly
The first location for my date was only about 3 miles from me, so that was cool. We met at a local wine bar and had a few glasses of wine to break the ice. She was lovely and made it clear in the beginning that she was just looking to play the field with sugar. It's a good thing; otherwise, I could have seen myself falling for her gorgeous looks and bubbly personality.
She checked her phone a lot while on our date. I suspect she had plenty of other dates lined up and in the process of lining up. It was all good, though; I was just happy to be in the presence of this beautiful lady. We parted that evening and haven't spoken since.
Date #2: The Shy Sugar member
On my second date, we agreed to meet at a coffee shop. I could tell from her profile that she was shy, yet she was adamant that she wanted relationship. Her photo didn't match her looks in real life, so I was dismayed by that.
We agreed to text each other after our first date, but honestly, I didn't see it going anywhere. She was a little too wishy-washy about what she wanted. I honestly don't think she has what it takes to be a sugar member, but who knows?
Date #3: The True Sugar Member
This date got my hopes up and quickly crushed them. She messaged me first on Seeking, which got my attention. I met her at an art gallery, and we had lunch afterward. She chose an expensive restaurant.
This lovely lady expected the best, and it showed. She loved to be wined and dined. We went out to dinner on a second date, and she looked stunning. But unfortunately, she never called me back after that. It was a pleasure to take her out, though.
Seeking.com Verdict: Is it worth it?
If you're a man looking to pamper a woman, Seeking is the dating site for you. And since this site is entirely legit and boasts a female-to-male ratio of 4 to 1, you're sure to find a few nice dates with little effort.
I'll be honest — it's not worth joining Seeking unless you purchase the Premium membership. Sure, you can browse for free, but you won't be able to meet women that way. So yes, it's completely worth it! No one is wasting anyone's time here, and everyone knows what they are looking for.
Final Thoughts
Seeking delivers a new way for sugar relationships to form and grow. Sugar members get what they want when they want. Seeking is the best sugar app because everyone is looking for the same type of relationship.
Generally speaking, Seeking is made explicitly for sugar relationships, so the chances you're going to find what you're looking for are pretty high. Give it a try, and have fun!