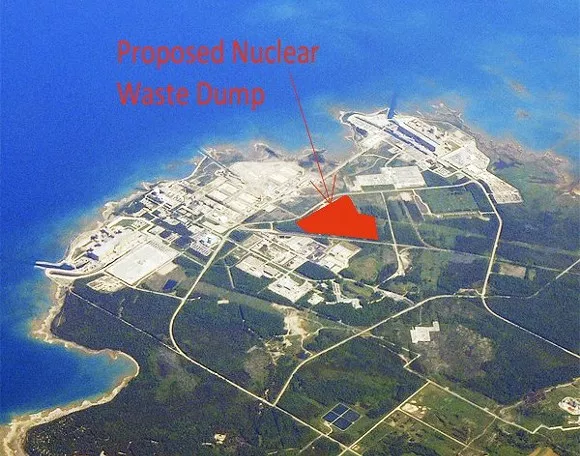 In the United States, we've become accustomed to thinking of Canada as sort of our responsible cousin. Despite the fact that both countries enjoy the tremendous defensive advantage of a North American location, we spend 40 times what they do on their military. They have a single-payer health care system while illness is the single largest cause of bankruptcy in the United States. While our attorney general issues ominous warnings about marijuana, Canada has had legal medical marijuana for 16 years now. Our president is a flabby, TV-watching, 70-year-old billionaire with a bachelor's degree; Canada's prime minister is a hunky, bilingual 45-year-old with multiple degrees.
But just when you begin to take it for granted that the United States has a patent on shoddy ideas, Canada can surprise you.
Take a look at the plan from Ontario Power Generation for something called the "Deep Geologic Repository Project for Low and Intermediate Level Radioactive Waste." It's a plan to dig a 2,230-foot-deep repository for nuclear waste near the town of Kincardine, across from the tip of Michigan's thumb. That's roughly 60 miles from Harbor Beach. More importantly, however, it's about a half-mile from the Great Lakes, which just happen to be the source of drinking water for 44 million people.
There are still a few days to write the Canadian regulatory body accepting public comment on the issue. The deadline for the latest round of public comment is
March 6
. That leaves less than 72 hours to write the
Canadian Environmental Assessment Agency
. Might be a good time to show our Canuck cousins that we're not all as crazy as we might seem over here.
Comments can be emailed to [email protected] or mailed to Deep Geologic Repository Project, Project Manager, Canadian Environmental Assessment Agency, 160 Elgin St., 22nd floor, Ottawa, ON, K1A 0H3.