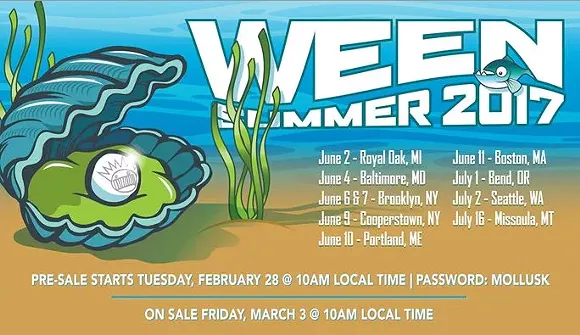 While it's easy to get fatigued by the parade of every alt-rock act who ever dared to record obscure noise preciously to the four-track cassette recorders in their moms' basements reuniting for small stadium tours, this is of course very different; this is Ween.
On Friday, June 2, Ween will play at the Royal Oak Music Theatre. General seating is $50, and reserved seats are $99.50. A special presale via Ween's own website starts at 10 a.m. today — which, krikey, that's almost now!
This link should work right here
(remember the password is MOLLUSK). The show was just announced yesterday. Regular sale tickets will go on sale this Friday, March 3 at 10 a.m.