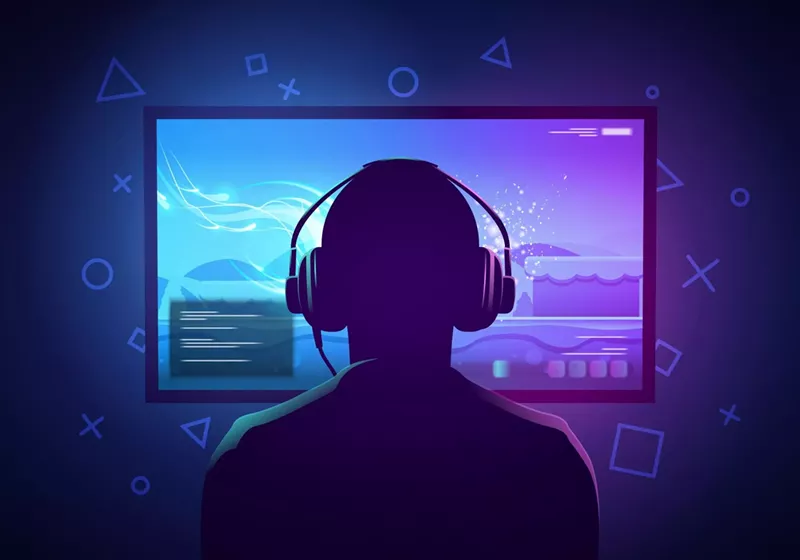 There are two things the online space is known for: Porn & Games.
Both have boomed in popularity in the last few years due to the world becoming more and more online. It's not surprising that these two digital giants are blending and online adult games are on the rise.
Gamification of nearly everything is happening more and more these days. Think about fitness trackers, learning a language, riding a Peloton, or even learning the stock market. Adult entertainment isn't any different. Gaming is a fun way to keep users entertained and engaged, very similar to porn.
It's not surprising that these two sectors have come together seamlessly. From a demographic perspective, 78% of gamers are over 18. This means a huge segment of the gaming industry is of legal age to consume adult content.
For decades the gaming industry has been met with controversy over what users should be exposed to. As a result, the gaming industry already has a rating system in place to protect users from being exposed to anything they are not consenting to. Just like with movies adult games will simply be rated X and controlled as such.
Let's dive into the best adult porn games on the market today.
The Best Online Adult Porn Games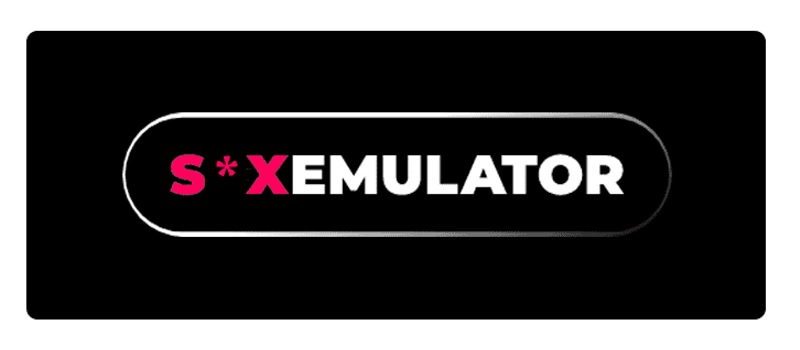 Everybody has a type. Maybe you have a particular set of features you prefer or maybe it's a role-play you really like. S*xEmulator lets you create your ideal type from top to bottom and then explore that character in whatever way you see it.
Imagine The Sims but an adult version. You create exactly what you want your character and your partner character to look like and then you can have them engage with one another in whatever way you see fit. S*xEmulator lets you play with the partner of your dreams.
Customizations available include ethnicity, hair color, size, and more. You also get to pick skills for your character to have. We will let your mind run wild with all of those options.
You might be concerned that this sounds too good to be true. Well, don't worry S*xEmulator offers a two day where you can explore the product and all the functionalities of your dream partner.
Pros:
Free to play during your 2-day trial
Thousands of customization combinations are available
You can create your dream scenario or engage in their premade scenes which can be in BDSM, Hentai, and more
Cons:

You can't play with other people online
The POV is from a male's perspective for the most part
It can be a little pricey, but it might be worth it as one of the more advanced experiences.
Cost:
After your 2-day trial is up you'll be moved to $29 a month. It's less than a dollar a day so we think it's worth it for a fully customizable porn game.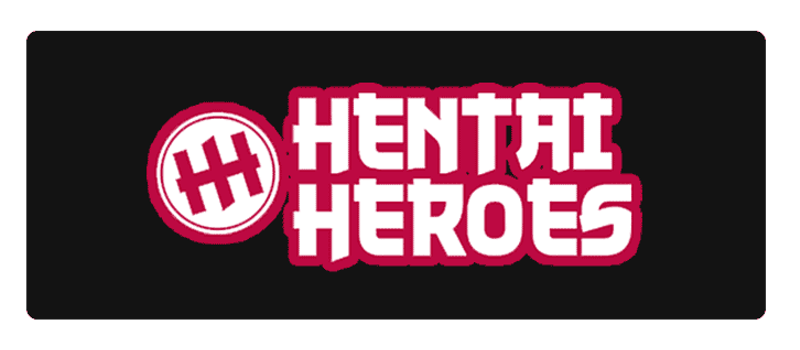 It's no surprise here that Hentai is popping up at the top of online porn games. They go hand in hand. If you're not familiar Hentai refers to a Japanese style of manga or anime in which the characters, usually female, have extremely exaggerated features.
Hentai Heroes strikes a good mix between super fun adventure and porn. Sometimes porn games can get boring if there is no game plot. That's not the case here. Hentai Heroes takes you on a big adventure where you recruit characters to join your harem.
One thing S*xEmulator was missing a sense of community. HentaiHeros has that. You can actually play alongside others by joining clubs.
Pros:
Community play feature
The engaging game plotlines
Attractive characters
Cons:
There are only so many plotlines to choose from
Games can be slow to load
Cost:
There is a free trial so you can give this game a try before signing up. You pay for certain features within the game so you can expect to pay:
$6 - 600 tokens
$10 - 1320 tokens
$20 - 2630 tokens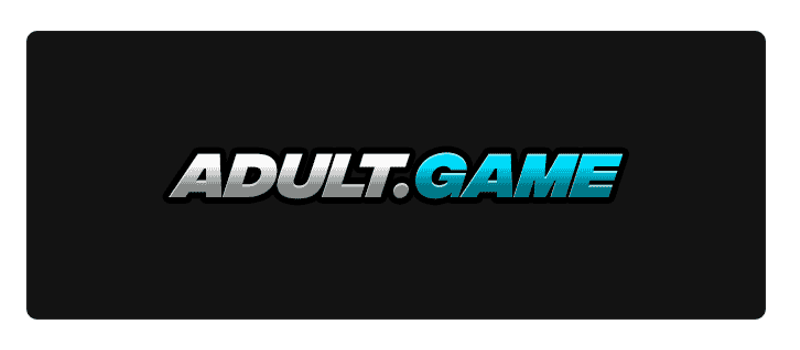 This site is one of the most realistic experiences I've seen. Hentai is obviously designed to look like cartoons but Adult.game is a collection of the hottest porn games on the web.
3D porn is becoming so advanced and realistic and Adult.game claims to have the largest collection of 3D adult gaming on the web. You get to choose from a variety of characters you want to engage with and play in a hyper-realistic virtual world.
One thing that sets this site apart is the multiplayer online feature. You don't have to have someone sitting alongside you, you could play with people from all over the world.
It does seem to be hard to find any real information on this site. Once you go through a long process of selecting your preference the site offers to download a game to your Google Chrome which was a bit odd to me.
This site may be worth exploring but proceed with caution.
Pros:
Large collection of 3D Games
Multiplayer capabilities
Cons:
Long qualifying process
No real information on what you're signing up for.
Cost:
We could not find any pricing information on this site.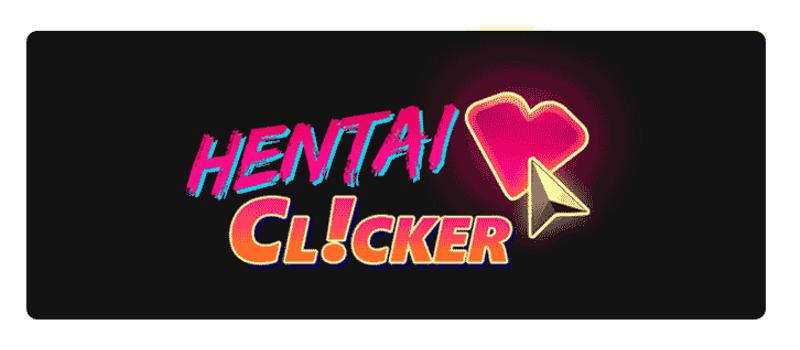 As the name suggests Hentai Clicker is a game where you navigate through different scenes by clicking from scene to scene. As you progress in the game you need to click more and more you advance the narrative.
In this game, you unlock new girls as you clear the stages. Each girl has their own storyline and activities you get to play with them. Each girl can need hundreds of clicks to advance them. You can overcome this by purchasing the currency of the game, Kobans. These coins let you skip over all the clicks needed.
The best part about Hentai Clicker is that it is a free adult game. The shop is just there to speed up gameplay but honestly, you might be enjoying it so much you don't want the game to end.
Pros:
Free to play
No ads or pop-ups
Addicting game with amazing graphics
Cons:
No multiplayer mode
It can take a long time to advance a scene without paying for coins.
Cost:
This game is free to play but you can purchase coins to speed it up. There is no record of exactly how much the coins are but you really don't need them to enjoy this game.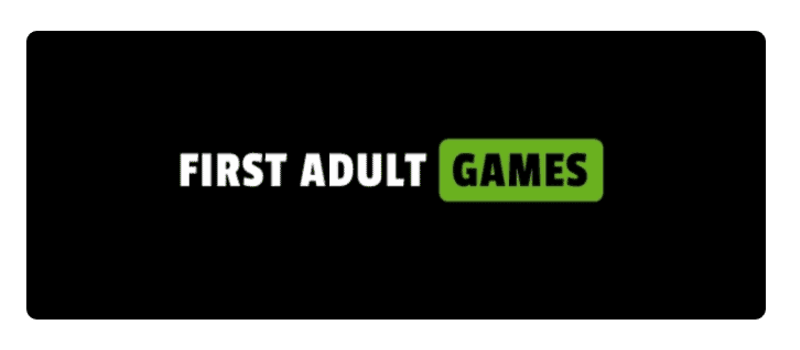 This gaming site is fairly new to the adult games industry so there is relatively very little information on it. Research has shown these scenes to be pretty advanced for online games.
When you go to the site you'll be asked to verify your age and input your credit card information. This is a precaution to ensure you are an adult. Your card won't be charged with anything unless you consent to it.
If you're concerned about game sites being scammy FirstAdultsGames scored 75.8% as trustworthy according to Scam-Detector. The site went on to say FirstAdultsGames score means it is considered valid, common and standard.
Pros:
High trust rating
Free to play
Advanced scenes
Cons:
You do need to put a card on file
This site is fairly new
Cost:
We could not find any information on pricing for this site.
Similarly to S*xEmulator, VRDolls lets you customize the partner of your dreams. This hyper-realistic VR game lets players feel like they are interacting with a real person.
On VRDolls you can create your own character or you can choose from their premade girls. You also get to choose the scene you want to play in which can range from a magical world to a real castle.
According to their site," VRDolls has become the most played VR porn game of the decade and has won multiple awards in the xxx gaming community including best VR game of 2018."
This site is compatible with:
Sony Playstation VR Games.
HTC Vive XXX Games.
Google Daydream View Porn Games
Samsung Gear VR Adult Games
Oculus Rift Erotic Games
Pros:
Hyper-realistic and customizable
Compatible with VR headsets
Cons:
You can only play if you have a VR headset
No free trial
Cost:
This site does not have free porn games but membership is just $15 per month.
This is one of the best porn games on the market as there is a mobile version and a desktop version available. You can take your gaming with you wherever you go. Unfortunately, this site does not have an app but that's not surprising with the app community guidelines.
JKDolls doesn't really have too much of a plot or gameplay to interact with but is more focused on engaging with the characters. You have the option to customize your partner or choose from their premade characters.
One thing that sets this game apart from others is the location options you can choose from. Private jets, islands, mansions, anyone can experience their dream life with their dream partner in this game.
Pros:
Very elaborate sets to choose from
A large variety of characters to play with
Free to play
Cons:
Cost
This site currently has free porn games as it's a new site and they are still working out the kinks. In the future, they will likely move to a paid model.
When we consider what makes for good porn gaming we need to consider the game itself. Is it engaging? Is there a plot? Do the characters make us want to keep playing? 3DXChat checks all of these boxes. You get to create your dream character and play through a plotline with them in a variety of dazzling locations.
The graphics in this game are stunning and really well done. As you play you can download where you left off and continue with your game so you don't miss out on a single thing.
One downside to this game is that it's only available for Microsoft PC. We would love to see a few versions of this game come out and ideally one that is compatible with VR headsets.
Pros:
World-class graphics
Engaging plotlines & characters
Cons:
Only available on Microsoft PC
Cost:
1 Month $19.99
6 Months $59.99
12 Months $91.99
This site began in 2008 as a blog dedicated to Adult Flash Games. It has since evolved into a web portal with the largest collection of Free Online Adult Games and Cartoon Porn. This of Games of Desire as your one-stop adult games shop
You can find pretty much any type of adult gaming experience you want here. They have everything from Hentai games to multiplayer games, BDSM & quizzes. The best part is they have a whole section dedicated to free games.
The site has a vintage feel to it and reminds us of old school sites but in an endearing way. It doesn't have cutting-edge graphics or a super organized layout but that gives it a bit of charm.
Pros:
A section dedicated to free games
Huge variety in the types of games available
Cons:
Cost:
This site appears to be totally free to use. There might be some sections of paid games but on the whole, all the games seemed available to use.
Final Findings
Unfortunately, there are some sites out there that are trying to scam you. Always keep your guard up and pay attention any time credit card information is collected.
The best games out there blend interesting plot lines with amazing characters and graphics. We hope this guide sets you in the right direction to start enjoying the new age of adult video games. Happy gaming.