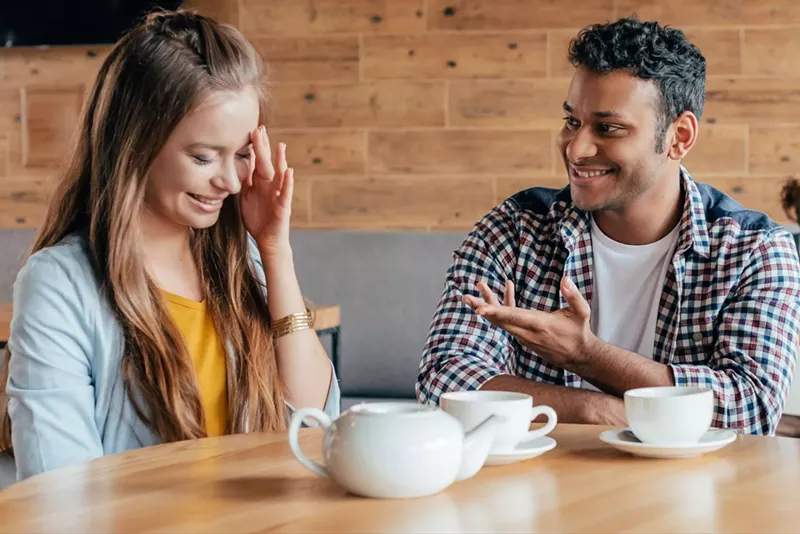 Do you get happy when a meeting has been canceled or when you can leave a party early? If you're nodding your head in agreement, this probably means that you're much better in a one-on-one interaction versus a group setting. In layman's terms - you're an introvert.
As an introvert, your idea of a good time is probably more in line with a glass of wine and a good movie, rather than going out with a bunch of coworkers for a Tuesday night happy hour. However, if you're in search of love and prefer to stay in rather than go out, it can be difficult to find a potential match. This may have you looking for the best dating sites for introverts.
Putting yourself out there on a dating site is a lot more comfortable than venturing out five nights a week in hopes of finding your significant other. You connect with potential matches and set up a first date all while cozying up on your couch with that wine and movie. Sounds like a win, win.
So which dating sites are best for introverts? Buckle in, we're about to tell you. Here are 8 of the best introvert dating sites that'll help your odds of finding a match.
Top 3 Dating Sites for Introverts
Related Read: Best Free Dating Sites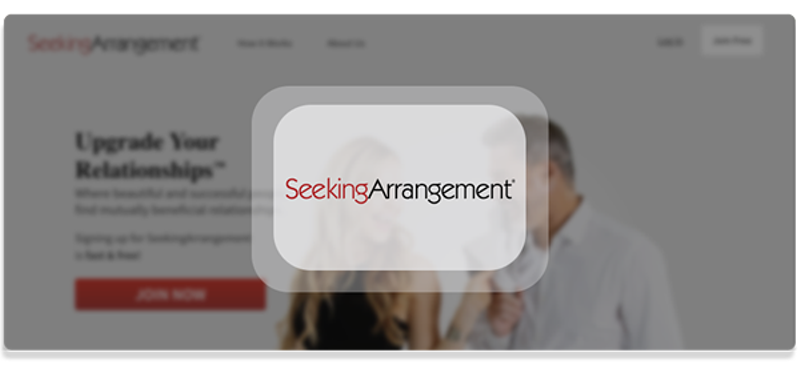 The Seeking site is commonly used to form an arrangement between a man and a woman, though anyone is welcome to use the site, including those with an introverted, shy personality. Many users want a long-term, serious relationship and choose to date with those intentions.
This site aims to be extremely secure, offering users the chance to go on dates and get to know someone safely. There is a strict profile verification process. Your account will not be confirmed right away, but only if you meet these predetermined requirements. This creates one of the best dating environments online.
Pricing
Seeking Arrangement offers premium features and services to its users. You can create an account and use match and chat services all for free. Upgrading to a paid subscription will afford you more privacy options, inbox filters, advanced search features, and more. The monthly membership to use this site costs around $100/month.
Pros:
Over 10 million active members
Many people looking for serious, fun relationships
Users from all over the world
Cons:

Uneven female-to-male ratio looking to date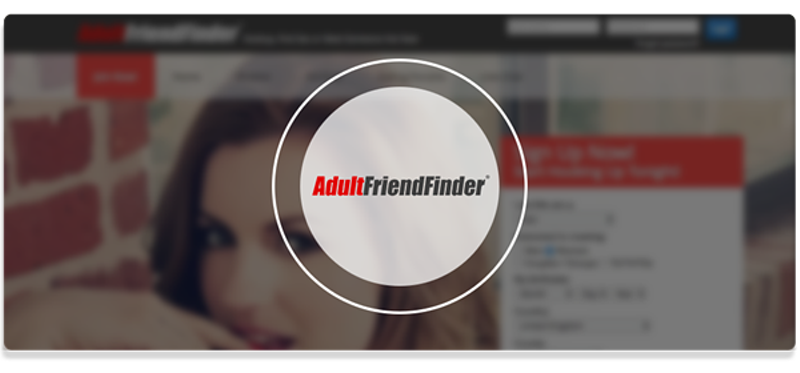 AdultFriendFinder is a dating site geared toward casual relationships and flings. With a comprehensive user base, this site has a diverse group of individuals, looking to blow off steam either in-person or online. You can think of AdultFriendFinder as a more mature version of Tinder, offering you nearby men and women who share similar dating interests. With millions of monthly users, there are active people on the site almost 24/7, giving you someone to talk to at all hours of the day.

The matchmaking system on this dating site is quite impressive. There are several compatibility quizzes and matchmaking features available on the platform. You're likely to match with other like-minded, introverted people who are on the same page as you. You will also find multiple ways to message other members, with live video options, chat rooms, and direct messages available.
Pricing
As with other dating sites, AdultFriendFinder offers users a free option and premier membership. Members who pay are given more opportunities for conversation, with video chatting and chat room features. A one-month subscription costs $39.95/month, with the option to save by paying for multiple months in advance.
Pros:
Large user base
LGBTQ+ friendly dating site
Compatibility questionnaires for relationships
Cons:
The site and app are outdated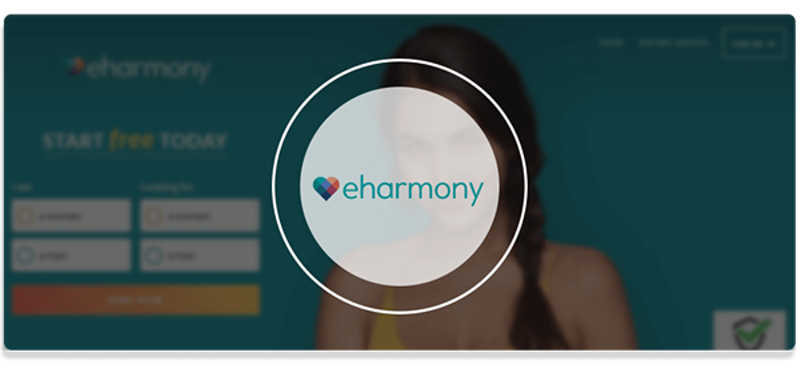 eHarmony is one of the best dating sites for introverts. This online dating site focuses on true compatibility and long-term relationships. eHarmony has a matchmaking system that uses a proprietary "Compatibility Quiz", pairing people based on 29 varying components of chemistry and compatibility. This extensive questionnaire then creates significant data and metrics within the site to recommend connections between individuals that share common interests, hobbies, passions, etc.
The company also uses a technology called "RelyID" to help confirm the information provided by users, such as name, location, and age. This helps to avoid scammers and fake profiles.
For introverts nervous about getting started on the dating site, eHarmony offers a four-step program that advises communication and conversation with matches. If you need some extra help, this "Guided Communication" will help you break the ice with potential dates. The dating site also offers free dating advice with friendly and approachable experts.
Your dating profile will only be visible to members who are determined a good match for you. This is ideal for introverted, shy personality types that don't want their photos and profile splashed across everyone's computer screen. Plus, you won't have to mindlessly search for a relationship.
Pricing
eHarmony offers both free and paid premium memberships. The pricing model is constantly changing depending on when you sign up for an account. While eHarmony is one of the best dating websites available, it's also one of the most expensive. Prices generally start around $59.95/month, with the opportunity to purchase a couple of months in advance to save.
Pros:
Focused on long-term, serious relationships
Hardly any scam accounts
Quality matchmaking system based on personality type
Cons:
Expensive
Sign up process is lengthy


Hinge is a dating app that matches members through mutual friends on their social media accounts. This reinforces someone's real-life character, ensuring accountability, honesty, and appropriate use of the app.
Hinge hosts more than one million active users, with a solid female-to-male ratio. You can create a profile using either your phone number or Facebook login, though no Facebook account is required to use the app. But, you must choose one or the other to help avoid any profile confusion. Your Hinge profile will combine a mix of photos and videos with some basic information about yourself - such as age, location, height, education background, career, and even drinking habits.
For potential matches, you'll head over to the discover page where you can like or message other users. For anyone that has liked your profile, you will have the option to respond, let them start the conversation, or pass on them entirely. It's a great dating app for introverts who need some time to decide what to say or whether to initiate a conversation at all.
Pricing
Hinge is free, but there is an option to upgrade to a paid membership with advanced site features. The free version only permits you to see one profile at a time. You will also have limited likes per day. Preferred users can see a list of all matches and choose which ones they want to respond to.
Pros:
Robust virtual dating system
Comprehensive list of gender choices
Encourages conversation and dates
Cons:
Limited likes with a free account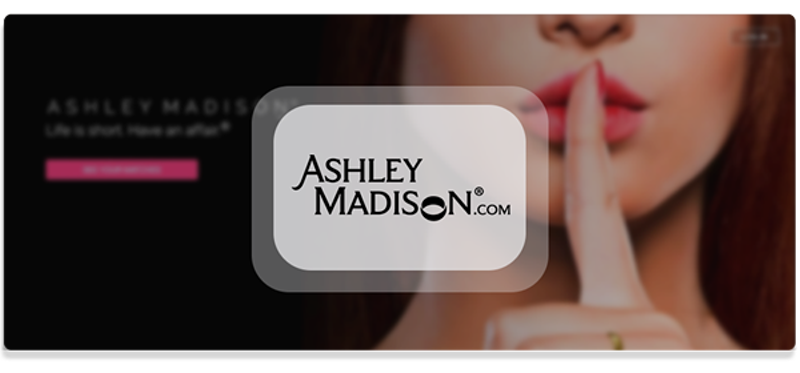 Ashley Madison is one of those dating sites that promises a discreet, quiet dating experience. This is a type of relationship many introverted people in the world may gravitate towards. The site offers introverts fast and convenient access to its platform through a desktop version and mobile app option. For secretive dating, the Ashley Madison App is an essential tool to form these connections, dates, and relationships.
Pricing
Ashley Madison has multiple premium features at a fair price. To get to know someone, you must pay for credits, which guarantees access to the entire site. Credits are priced is as follows:
100 Credits: $59
500 Credits: $169
1,000 Credits: $289.00
After 3-months if the site didn't work for you, you can request a refund from the system.
Pros:
Women can get a free account
Advanced messaging features
The app is compatible with Apple and Android users
Cons:
Specific types of relationships formed here
Some leaked photos have been reported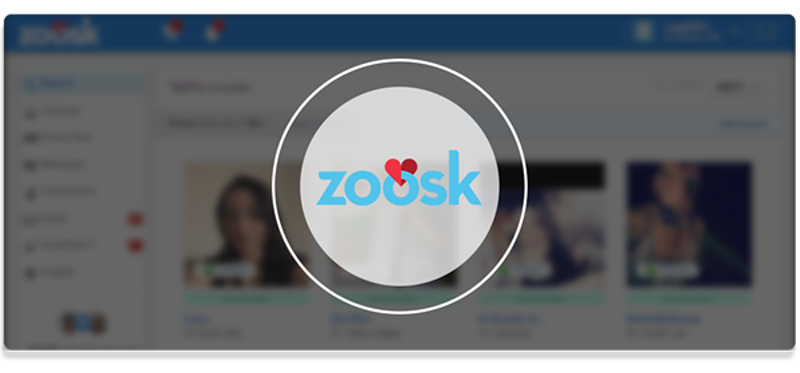 The dating site Zoosk has over 40 million members worldwide. With this massive pool of singles, your chances of making a connection, landing a first date, and forming a long-lasting relationship are pretty good. Many people find Zoosk to be an easy and convenient dating site to use.
The site has a unique algorithm that helps you find your ideal partner. Some people are simply looking to have fun, while others are interested in a long-term relationship. Zoosk will search through a handful of potential matches, weighing your preferences, personality traits, and interests to find compatible connections and possible dates.
Several features make Zoosk a great dating site for introverts and shy people. Its "SmartPick" service will let you know if both you and someone else liked each other's profiles. This can give you the confidence to write a message and possibly even initiate the first date.
Pricing
Zoosk offers its members both free and paid membership options. Upgrading your account will unlock advanced search capabilities and other messaging features. A 1-month subscription will cost you $29.99/month, 3-months costs $20/month, and 6-months is just $12.50/month.
Pros:
Massive user pool of introverts and shy people
Quality search features
Easy registration process
Facebook verification to ensure profile authenticity
Cons:

Facebook account needed to sign up
Several dead and fake accounts
Bumble is another great dating app for introverts. On this platform, women always make the first move. Founded by a former Tinder employee, this company was created in an attempt to provide a solution for women who are often spammed with inappropriate messages from men. That's why women start the conversation on Bumble.
If two people match and the woman doesn't send a message to that person's profile within 24 hours, that connection will automatically disappear. This approach pushes you to talk if interested and encourages serious relationships. For those interested in same-sex relationships, both parties can initiate the first message to the other profile.
You can create a dating profile on Bumble with either a phone number or a Facebook login. Up until recently, Bumble was only available as a mobile app. Now there is also a browser-based version of the dating site, called "Bumble Web". This version functions similarly to the app.
Pricing
Bumble is free. There is an option to upgrade to "Bumble Boost". This offers premium features to enhance your online dating experience. With the upgraded version, you can see members who have swiped right on your profile, message a person beyond the 24-hour matching period, and re-match with an expired connection.
Pros:

Women make the first move
Large user base
Matches can be filtered by zodiac sign
Cons:
Resembles Tinder in some regard
The expiration period of 24 hours is limiting for free users


PlentyofFish is similar to the dating site OkCupid in that the sheer volume of members alone pretty much guarantees you can find other introverts to connect with. With over 90 million registered users globally and around 10 million messages sent each day, there is a match for everyone on PlentyofFish.
The app doesn't force you into endless scrolling through dozens of profiles, instead, the matchmaking service allows you to search for others based on specific criteria. There is also an "Ultra Match" feature and a free "Online Personality Assessment", which helps members find their ideal match.
Pricing
PlentyofFish offers both free services and fee-based features. While it's free to create an account, send messages and get matches, you must pay to view an extended profile and have an ad-free experience. Upgraded accounts cost around $19/month for 2-months, $12/month for 4-months, and $10/month for 8 months.
Pros:
Free-to-download mobile app
The platform is easy to navigate
Automatic logout for inactive users
Several free features available, including messages
Cons:
Some cat-fish-based relationships reported
Online Dating Tips for Introverts
If you've tried online dating before and didn't make much progress, it's tempting to think it doesn't work. We'll think again! Online dating works and can help you form long-lasting relationships.
It's a great way to get your feet wet and put yourself out there in a way that's both comfortable and effective. Here are some tips to succeed at online dating as an introvert.
Quality Over Quantity
No matter which dating site you're using, it's best to be thoughtful and selective with who you're messaging. Online dating is not a numbers game. You don't need to send a million messages. You're there to explore who could be a quality match. The more quality matches you make, the more likely you'll build a genuine connection with that other person. You'll also wind up going on better dates.
Communication is Key
Online dating requires you to communicate well. This is true, even for introverts. When you commit yourself to practice good communication and fully engage with your potential dates, online dating becomes much easier and effective.
When you start effectively communicating and genuinely want to find a potential match, things will start falling into place. You will start to pay attention to what works and what doesn't, and adjust that approach as you go. Quality conversation is the foundation of any relationship, both in real life and online. Taking the time to listen and engage with the other person will go a long way. Plus, as the messages continue and you start to get a feel for the individual's personality, everything will get more comfortable and fluid.
Be Yourself
When writing your online dating profiles, always be genuine about who you are. What good is a bio that has been copied and pasted from Google? If you're at a loss for words or don't like to write, that might seem like the easy solution, but it'll hurt you in the long run. Find your voice and showcase yourself in a way that will attract potential matches. You want to be sure someone is going on a date for you, not Google.
Conclusion
Many people think dating websites are reserved solely for forming shy, introverted relationships. But the fact of the matter is - online dating is great for both men and women who are introverted, extroverted or even a mix of both.
But online dating is especially nerve-wracking for introverts. Though it doesn't have to be. These dating sites allow you to put yourself out there and find your special person from the comfort of your home. It provides ideal dating circumstances for introverts.