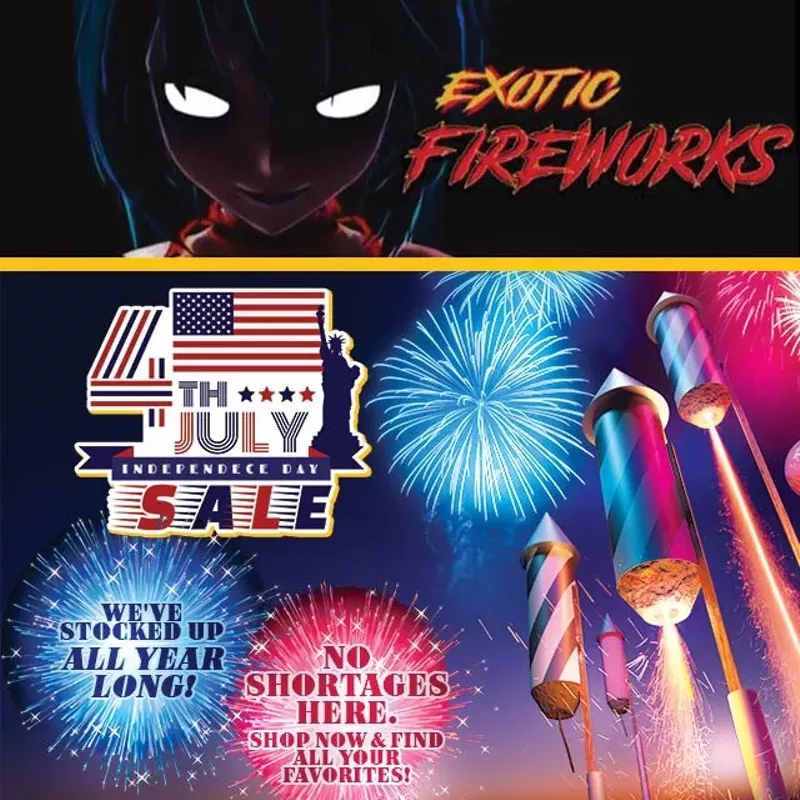 The country's top consumer fireworks retailers are sounding the alarm. Supply chains are slow due to global shipment delays, so many retailers are recommending you buy your fireworks early to avoid a possible shortage.
Exotic Fireworks in Dearborn Michigan has one of SE Michigan's largest selection of fireworks.
Owner Pat Mifsud said, " We prepared for these issues early. We anticipated the high demand because the state is finally open and people want to celebrate. So we are encouraging customers to come in now."
Exotic Fireworks is located at 6986 N Telegraph Dearborn MI 48127
Come on down! Happy 4th of July!
https://www.exoticfireworks.net