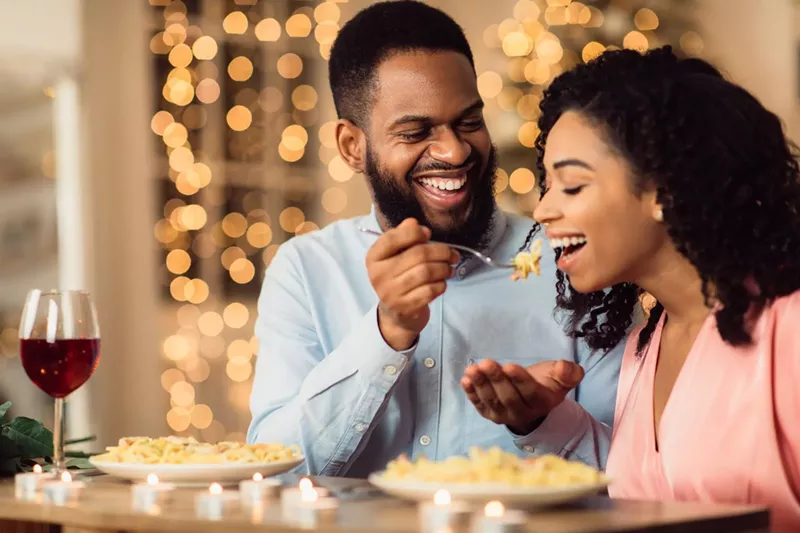 Dating in the same old circles can get boring. If you live in a small town, it may not take long to exhaust your options. Plus, some people simply don't want to date someone they've known all their lives.
Luckily, online dating sites has solved this problem. International dating has become so easy thanks to dating sites and dating apps that have opened up their membership to singles from all over the world. If you're looking to get into the world of international dating, here's where to start.

AdultFriendFinder is looking to help make matches between singles who are looking to have a good time. Many of the singles on this site are in pursuit of a steady physical connection and they aren't shy about it. That said, many amazing international dating stories have also begun on the app.
There are 55 million users worldwide visiting AdultFriendFinder each month. That's plenty of opportunities to meet singles from the U.S. and beyond who are looking for an international love match.
Making a profile
AdultFriendFinder is less compatibility-driven than other sites. That means no lengthy questionnaires about personality, habits, or traits in a potential partner. Instead, it allows you to hone your own interpersonal skills by sending you out into your online dating life.
Your profile consists of some basic information, then some "have you ever" style questions to make sure you're being matched to users operating at your same speed.
Once your profile is set, you'll be given a collage of potential matches each day. It will let you know who is in your area and who is online now, the latter which is more useful for pursuing international dating.
Here's what a paid membership gets you:
AdultFriendFinder has a points system that allows the use of additional features. While free users have to earn points through activities on the site, premium users get this access for free.
Premium members appear higher in search results. They can use filtering settings to get an even better read on singles they want to connect with. Premium Members also get access to locked photo albums, video profiles, and other fun features which take online dating to the next level.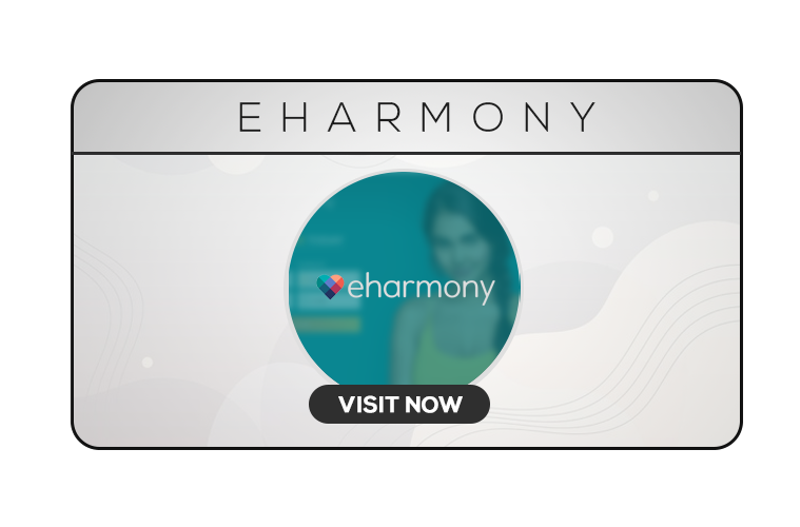 eHarmony is another extremely popular dating site that allows users to meet global singles. This site hopes to bring people together for love and relationships that make it the distance.
Currently, there are about 66 million members in over 200 countries, making it one of the best international dating sites as far as potential.
Making a profile
You'll need some time to sit down and make your eHarmony profile. Though it's a longer sign-up process than some other dating sites, users insist it's worth it. To sign up, you can make a profile using your email address or by connecting to your Facebook account.
Once all the information has been obtained, you can move on to uploading photos. From there, you're free to browse the dating site's many members.
Here's what a paid membership gets you:
Only premium members can see members' profile photos. Premium members are also the only ones who can send and receive messages.
The important thing you'll want to note is that you need a premium membership to gain access to all the site's users. That means that international dating would be pretty hard without signing up for one of eHarmony's three premium packages: premium light, premium plus, and premium extra. Premium users also get the added perk of an added 30 matches each day.
AshleyMadison first made a splash as the first dedicated dating site specifically for people looking to have an affair. Dating with this intention can be hard on traditional dating apps since this isn't a traditional relationship.
When you're looking to date internationally this arrangement might be exactly what you're looking for in order to keep your home life separate. People on this site might be open to a traveling partnership where you simply vacation together.
You can find traditional relationships here too just be clear that it's what you are looking for. Ashley Madison does have a large international presence so you'll have an easy time finding someone abroad.
Making a profile:
Setting up a profile on Ashley Madison is pretty straightforward. Since the site is designed with privacy in mind you can give as much or as little information as you'd. Be sure to state what type of relationship you are looking for as people on this site are accustomed to a lot of different options.
Here's what a paid membership gets you:
You won't find a traditional subscription model here but a credit system. Men are required to purchase credits to do most things on the site. Credits can cost between .59 cents and .29 cents depending on the volume you purchase.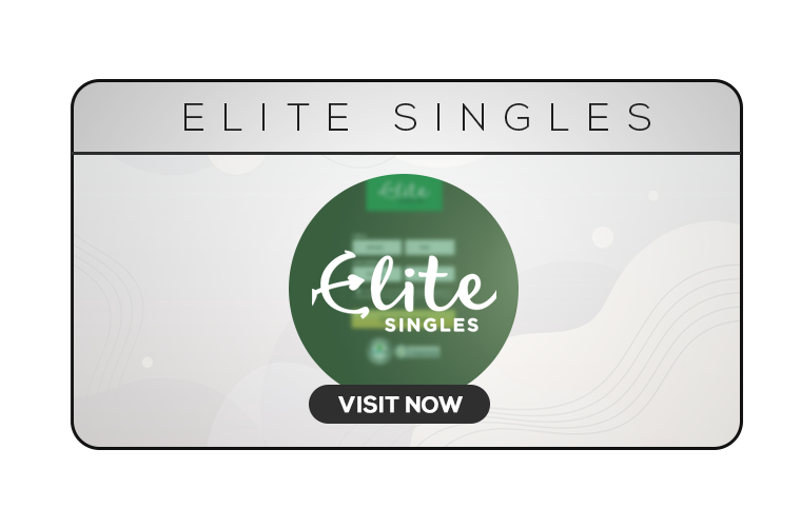 Elite Singles promises to bring you the very best singles that are online dating around the world. This dating site is dedicated to making matches between educated, like-minded singles. They have certain qualifications users must make.
At least 80% of the site's 2 million users have at minimum a bachelor's degree. Over 90% are upfront about looking for something serious out of online dating. Coincidentally, the same percentage of users is also aged 30 and up.
Making a profile
Making a profile on EliteSingles is free and never expires. When you sign up, you can fill out your own profile. It's a little more intensive than most dating sites, but that's because it's trying to make the best matches possible.
Elite Singles offers a personality test that takes about 20 minutes to complete. You can save your progress mid-test if you need to walk away as well, so you have time to think your responses through. The test is developed by psychologists to analyze 29 different personality traits and help make serious, lasting matches between singles.
Here's what a paid membership gets you:
Like with other online dating sites, sending messages to prospective matches requires a paid membership. This is done not only to keep those who aren't serious out of the user pool, but to keep users safe from harassment. With a paid membership, you can send, read, and reply to emails. You also cannot see certain user photos without a paid membership.
There are some other perks to a paid membership. You can 20 extra wild card matches sent to you every day.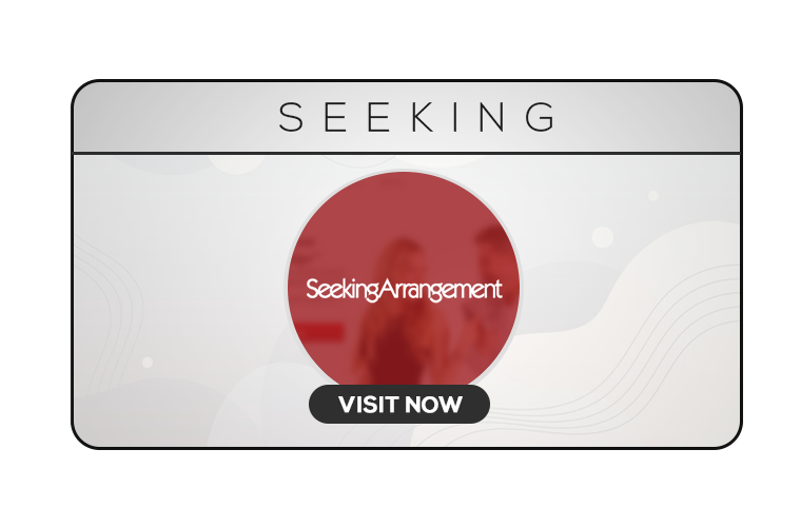 Seeking Arrangements aims to get together a very specific kind of couple interested in international dating. Many of the relationships on Seeking are sugar daddy-sugar baby relationships.
While not everyone may be open to such an arrangement, for many, sugar dating can be rewarding and fulfilling. These couples are looking to maintain a certain lifestyle and have a certain relationship structure that can prove to be successful for international dating.
Making a profile
Seeking doesn't ask for a lot of information to sign up, which is appealing to some singles looking to get into online dating for the first time. You simply provide your email address and the gender(s) of singles you're seeking. You can also sign up by connecting the site to your Facebook account.
Here's what a paid membership gets you:
A premium membership opens a lot of doors on Seeking. Note that college students can upgrade from a free membership to a premium membership for free by using their university email address.
Premium members can send messages without uploading a profile photo. They also have access to search filters that free users do not, such as net worth, ethnicity, body type, and more. Premium members can also hide their recent profile activity.
Silver Singles is an international dating site that's catered to making matches among senior singles ages 50 and over.
They're also dedicated to making meaningful matches for those with some physical distance between them. They have international dating sites that cater to the United States, Canada, the United Kingdom, and Australia.
Making a profile
Signing up for Silver Singles is free. You're asked a few basic questions to get started. Once you're signed up, there's one more thing to complete before you can start making connections.
A big part of Silver Singles' method of success is a lengthy personality test of over 100 questions. It asks about traits, personality, outlook, habits, and more. The last step to completing your profile is uploading at least one photo. You'll also have to answer seven questions, the answers to which will appear as part of your profile.
Here's what a paid membership gets you:
As a premium user, you'll have more suggested connections than a free user. Only premium users can send messages and use the instant chat function. Premium members are also the only potential partners who can see your profile photos.
Zoosk is one of few international dating sites that has something to offer those looking for short-term flings and long-term relationships. It's great for international dating as one of the most popular dating sites in the world.
Over 40 million members are looking to find their perfect match on Zoosk, from over 80 countries around the world.
Making a profile
Signing up for Zoosk is easy. Simply fill out some basic information to get started. Once your account is activated with a valid email address, filling out your profile begins. Zoosk also encourages you to connect your account to your favorite social media networks.
Match can help you find fascinating international singles with ease. It's one of the most popular dating sites out there, as well as one of the most successful dating sites overall. There are over 39.7 million users with 8 million active users daily who are looking for friendships, dating, and more.
Making a profile
Making a Match profile is easy and free. Profiles are a little intricate, but many users report that you get more out of it when you put more into it. Your profile can include up to 26 photos. You can also see when users are online or when they were last active.
Once your profile is ready, you can browse users by any number of qualities. You can sort by location if you're looking for a single from a particular part of the world. You can also sort by age, interests, values, and lifestyle information that's included in user's profiles.
Here's what a paid membership gets you:
You can browse for free on Match, but to get communications with other users and start something serious, you need a paid membership.
Paid members also get access to MatchPhone, which allows you to call other Match users online with an anonymous number the site generates. You can also start a video conversation with any user you've exchanged at least four messages with.
Bumble may be known for their dating service here in the U.S., but they also have Bumble Travel so you can go on a date anywhere around the world.
What makes Bumble great is that women are in control. Bumble cuts down on harassment of its female users by putting them in control of interactions. Functionally, Bumble works on a swipe basis.
Making a profile
Like Tinder, Bumble profiles are short and sweet. When you sign up, you can register with your phone number, Facebook, or Apple ID. When you sign up, you'll include up to six photos, an About Me, and some basic background information.
Once you're signed up, use Bumble's travel feature to change your location to another city. You can do it before or after you visit if you're looking to make the best international matches.
Here's what a paid membership gets you:
Bumble itself is free, but it does have premium features to enhance your dating experience. There's Bumble Boost, which allows you to see all the people who have swiped right on you, extends your matches by 24 hours, and rematches you with expired connections. Bumble also has Bumble Premium, which lets you have advanced filters, access to your beeline, travel mode, and more.
Final Advice
With so many options for international dating sites, the world is truly your oyster. Hop on the chance to meet an incredible single from anywhere in the world and let the adventures begin.