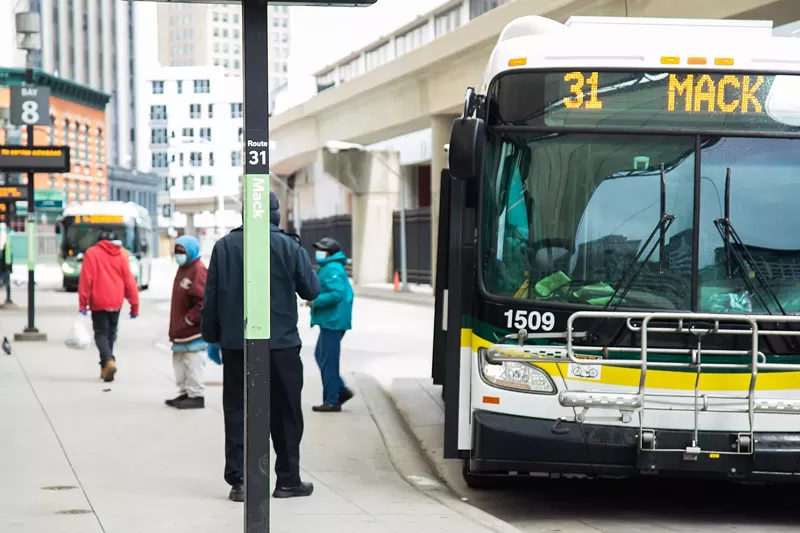 Low-income Black households were hit disproportionately hard by the coronavirus, experiencing more job losses, debt, and food and housing insecurities during the first few months of the pandemic, according to
a new study by Princeton University
.
While numerous studies of COVID-19 have focused on the racial disparities in the U.S. health care system, the Princeton University research highlights the socioeconomic impact of COVID-19 by race.
"It became clear that while all low-income households struggled in the early months of the pandemic, Black households in America were disproportionately affected," the study's co-author Diana Enriquez, a doctorate candidate in Princeton's Department of Sociology, says in a statement. "Even among low-income populations, there is a marked racial disparity in people's vulnerability to this crisis."
Low-income Black households were hit disproportionately hard by job losses during the early months of the pandemic. At the end of April, 48% of the Black households reported losing a job, compared to about 30% of the white households.
Low-income Black households also reported higher rates of food insecurity than their white counterparts. In late April, 45% of the Black households said they struggled to pay for food, compared to 37% of the white households. By mid-June, the rate increased to nearly 60% for Black households, while white households reported no rise.
In late April, nearly two-thirds of low-income Black households reported housing instability, compared to 59% for low-income white households. In June, when COVID-19 restrictions began to ease, 51% of the Black households still reported housing instability, while the figure dropped to 37% for the white households.
About 81% of Black households reported new debt — unpaid bills — between the end of March and mid-June, while between 62% and 70% of white households reported new debt during the pandemic.
"The survey results really reinforce the extent to which the COVID-19 crisis has kneecapped those households who were already in a tenuous position near the poverty line," said the study's co-author Adam Goldstein, assistant professor of sociology and public affairs at Princeton's School of Public and International Affairs. "Research shows that these types of debts and unpaid bills — even small ones — can compound over time and trap low-income households in a cycle of financial distress."
In April,
Metro Times highlighted
how the coronavirus exposed the deadly impact of poverty and racial disparities in metro Detroit.
Stay on top of Detroit news and views. Sign up for our weekly issue newsletter delivered each Wednesday.