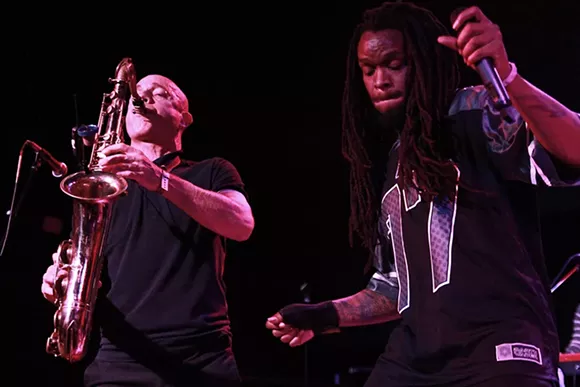 Two-tone ska legends The English Beat perform with 1592 at the Magic Bag in Ferndale on Friday, March 17, at 7 p.m.
Buy your tickets today
for this gig next month; they are $25 in advance.
What our colleague Eve Doster had to say two years ago for
Metro Times
remains true today:
"The English Beat was one of the first bands since Booker T. & the MG's to unabashedly challenge pop music's unspoken racial divide. Their punk/ska/reggae sound was among the best music to come out of the early '80s, and their songs are as listenable today as they were the day they first came out. Experience the English Beat (featuring Dave Wakeling) for a rare metro Detroit show."