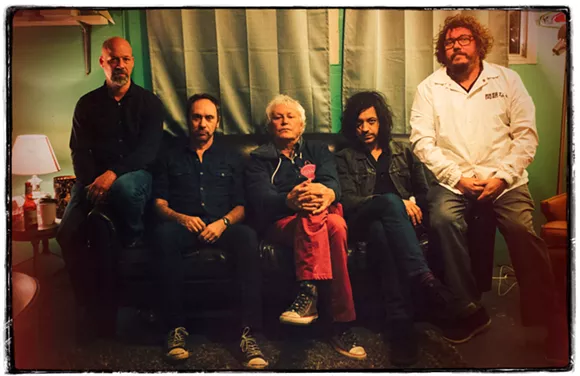 We have just learned that Guided by Voices will perform at the Magic Stick on May 5. The new lineup lacks Tobin Sprout, but it looks promising for fans of big rock sound: GBV veterans Doug Gillard and Kevin March, virgins Bobby Bare Jr and Mark Shue, and of course, ringleader Robert Pollard.
That's right, the band is not only back together again, but they've announced details for a new GBV LP which marks Pollard's 100th full-length release to date — including solo releases and work with GBV.
Tickets to see Dayton's most prolific band at the Magic Stick are
available for purchase here, right now
. They are $30 in advance and $35 on the day of show.
Metro Times
music editor Mike McGonigal spoke at length with Pollard for
Bomb
magazine about such important issues as whether he spends time listening to his own music after he made it or not, back in 2001.
Check that out here, OK
.