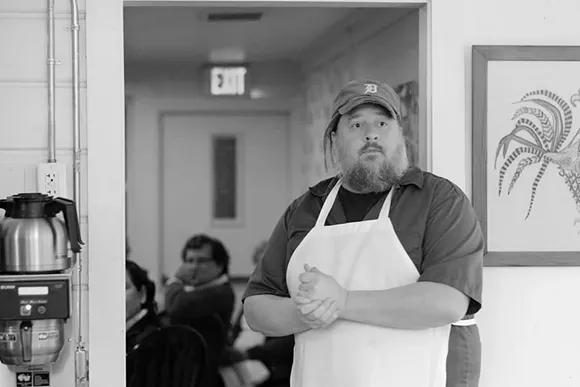 As part of chef James Rigato's non-stop effort to promote Michigan's dining culture, he will be relinquishing his kitchen at Mabel Gray for one night next month to a fellow culinary star.
Chef Matt Millar, a two-time James Beard Award nominee who runs the Southerner in Saugatuck, will prepare a six-course Southern-inspired feast at the Hazel Park eatery on Feb. 6.
The Freep
says
the tasting-menu dinner is to include hen-of-the-woods mushrooms roasted in ham drippings, poached egg and Antebellum grits, BBQ quail, and other dishes that celebrate the chef's family roots in Tennessee.
If you're unfamiliar with Millar's work, he has a background in fine dining, including as executive chef at Reserve Wine and Food in Grand Rapids. He went on to open the Southerner last year, thanks in part, to a crowd-sourcing campaign via IndieGoGo, in which the restaurant raised more than $20,000, according to
MLive.com.
Tickets for the dining event go for $100, plus tax and tip. Reservations will likely go fast and can be made by calling Mabel Gray at 248-398-4300.
Mabel Gray is at 23825 John R Road in Hazel Park.