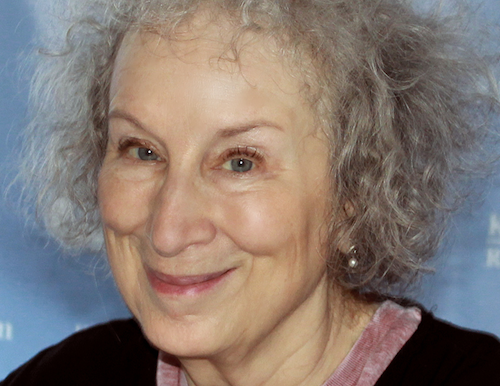 In case you missed it, Ann Arbor's Literati Bookstore has been putting together some killer events this year. Some of the names are so big, in-stores wouldn't be practical, and so Literati holds them in larger venues.
Take, for instance, this Friday's event, an appearance by prize-winning, best-selling Canadian feminist author Margaret Atwood. In case you've been living in a bunker for 26 years, her book The Handmaid's Tale was made into the critically acclaimed 1990 film starring Robert Duvall and Faye Dunaway.
Of course, feminism speculative dystopian fiction (yes, it's a genre: see Piercy, Butler, Le Guin, etc.) has never been hotter, and Ann Arbor, with an activist history its development bonanza hasn't completely stamped out, will present a suitable setting for the author.
Atwood will be promoting her most recent novel,
Hag-Seed
, a "re-visiting of Shakespeare's play of magic and illusion,
The Tempest
, and the fourth novel in the Hogarth Shakespeare series."
Doors are at 6:15 p.m. and Margaret Atwood appears at 7 p.m. on Friday, Oct. 21, at Rackham Auditorium, 915 E. Washington St., Ann Arbor; 734-763-3333; tickets are $30, and include a hardcover copy of
Hag-Seed
; ticket holders may also have books signed, limited to time constraints; those wishing to have more than 3 titles signed are asked to wait until the end of the signing. Tickets are available here.