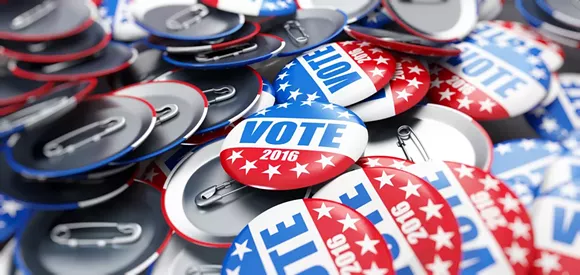 It wasn't racist statements painting Mexicans as criminals, drugs dealers, and rapists.
It wasn't his proposed ban of hopeful Muslim immigrants.
It wasn't even his repeated calls for violence.
No, it was
Nancy O'Dell's vagina
that finally broke Donald Trump's presidential campaign.
Over the weekend, a tape was released in which Donald Trump states that he will "grab her by the pussy" in reference to Nancy O'Dell.
And while Republicans could forgive the pandering for violence, the racist stuff, this is where they draw the line. That cannot and will not allow a white woman's vagina to be manhandled. No one grabs baby by the pussy.
Anywho.
Tomorrow, Tuesday Oct. 11, is your last chance to register to vote. Please do that. And, also, please don't vote for Donald Trump.
For information and how to vote (for anyone but Donald Trump) please
click here
.