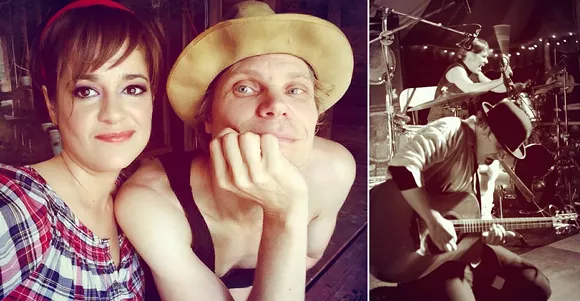 Looking for something to do tomorrow night? Rained out of that event over at Robert Sestok's sculpture park? Look no further than
PJ's Lager House tomorrow, Friday, Sept. 30, where Paleface and Mo
will hold down a serious good time.
You may know of this cult musician from his work with the Avett Brothers, but he's been a mainstay of alt-folk and borderline Americana since he first burst upon New York City's infamous "anti-folk" scene in the mid 1980s.
Paleface's songs have always been these wry, charismatic anthems, and ever since Mo Samalot has joined him on drums and vocals, the music has entered a charged and high energy rock 'n' roll territory that suits his gravel croons perfectly. A habitué of Daniel Johnston who was managed by none other than Danny Fields for much of the '90s, come see why this guy is such a huge influence on Beck, the Avetts, and others.
Doors at 8 p.m.; 1254 Michigan Ave., Detroit; 313-961-4668; $7.