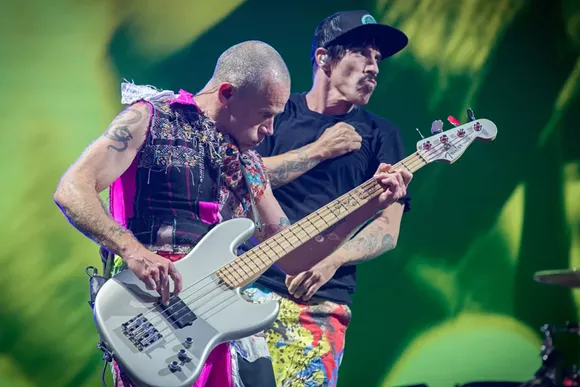 Say what you want about the Red Hot Chili Peppers, but the funk rock band has been selling out stadiums and releasing highly influential records for over 30 years and they announced today that they are going on the road at the start of 2017.
The Peppers recently released their 11th studio album earlier this year to some mixed reviews. Lead single "Dark Necessities" sounds like a classic RHCP song with a funky bass line from Flea and Anthony Kiedis singing above the noise. There is even a song called
"Detroit"
on the record that pays homage to Iggy Pop and the Detroit music scene.
The Peppers will perform on
February 2 at Joe Louis Arena
. Trombone Shorty & Orleans Avenue will be opening for the band on tour which is an awesome choice as far as openers go.
Tickets go on sale Friday, September 23 at 10 a.m. and can be purchased at OlympiaEntertainment.com, LiveNation.com, the Fox Theatre and Joe Louis Arena box offices