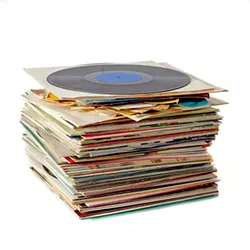 MOCAD's Plastic Dreams film series is pretty rad. It's all about vinyl enthusiasts and the lengths they'll go to for their record collection.
Tonight, they're screening Mixtress X, which explores hip-hop and particularly the unique contribution that female DJs offer the genre. More eloquently put, "While excavating the history of unsung women DJs and charting the course of the hip-hop movement from a gendered point of view, Mixtress X seeks to provide an uncensored platform for these underground and mainstream women artists who have been transforming their self-images within global hip-hop movement."
Coolest of all? A question and answer session with the film's director, Daty Kaba, will directly follow the screening.
Doors open at 7 p.m., film begins at 8 p.m.; 4454 Woodward Ave., Detroit; 313-832-6622; mocadetroit.org; tickets are $5 or free for members.