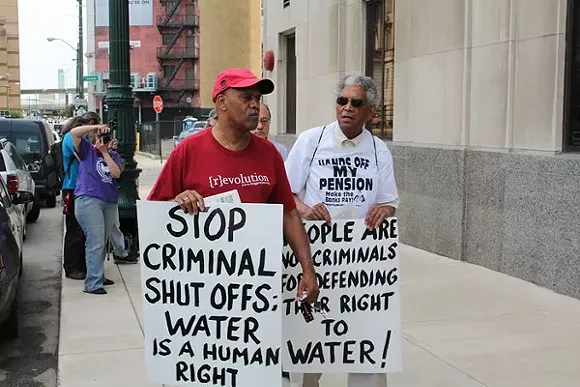 An 18-month project on the overlap between Detroit's water shutoff program and foreclosures in the city will culminate Thursday in the release of a report that, researchers say, demonstrates the "effects of overlapping and avoidable crises."
The data behind the report — "Mapping the Water Crisis: The Dismantling of African American Neighborhoods in Detroit" — is set to be presented at a press conference on Thursday.
The report gives "a fuller and more complete picture of the devastation wrought by thousands of families being deprived of water and simultaneously having their homes taken," a press release from organizers states.
The study was conducted by members of the activist group We the People of Detroit, researchers from Wayne State University, the University of California Berkley, the University of Detroit Mercy, and the University of Michigan.
The press conference is planned for 2 p.m. Thursday at the Damon J. Keith Center on Wayne State University's campus in Detroit, located at 471 W. Palmer Ave.