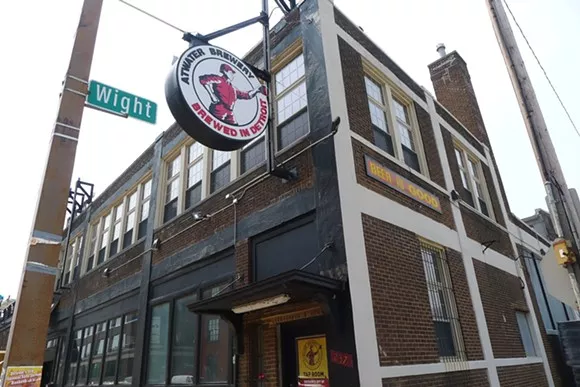 Atwater Brewery is "trying to bring a little bit of Detroit to Chicago" with the possible opening of a new location.
According to an article published in the
Chicago Tribune
, Atwater is looking at opening a small-scale production brewery in Chicago by spring of 2018. If all goes according to plan, the unnamed location would include a taproom, restaurant, and outdoor space for a beer garden.
The article points out, despite Atwater's sizable production, "it has been unable to win Chicago's beer-drinking hearts or minds — not to mention its store shelves or bar taps."
"We've been studying the market in Chicago for more than a year, and it's a very important market," Atwater founder Mark Rieth told the
Tribune
. "Our presence there is not what we want it to be. This would be the next step."
Reith said he is "more than 90 percent sure" Atwater will bring its Detroit beer and brewery to Chicago.
"We're not trying to be a Chicago brewery," Reith said. "We're trying to bring a little bit of Detroit to Chicago."
It's been a banner year for Atwater already. The Detroit brewery
took home gold at the World Beer Expo
for its namesake lager. The folks of Chicago would be lucky to have it on tap.