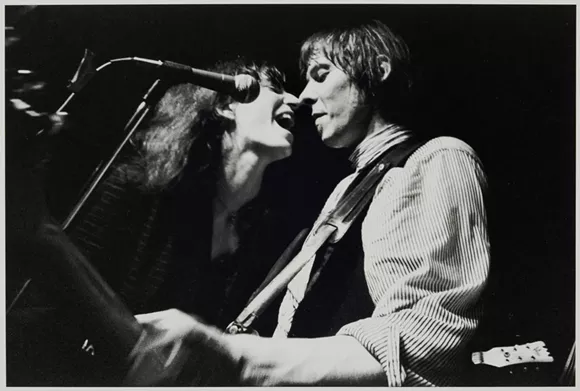 From October 21, to April 23 of 2017, the DIA will be featuring Detroit-based photographers and their photos of the city after the sun sets.
Featuring photos of the skyline, the buildings, the streets, and music clubs catering to genres from jazz to garage rock, 'Detroit After Dark' will showcase pieces of the city that once were.
"'Detroit after Dark' includes dramatic architectural studies, street scenes, graffiti and otherworldly vignettes as well as some of Detroit's famous night haunts, like the premier jazz club Baker's Keyboard Lounge, the legendary Grande Ballroom and punk and garage rock dens such as Bookie's Club and the Gold Dollar," a press release stated.
While most of the photographers are from Detroit, the exhibition also includes rare after-hours views by Robert Frank, such as his 1955 "City Hall, Detroit." A small supplement of work from Paris and New York, taken between 1920 and 1960, will also be on view in an area adjacent to the gallery, establishing Detroit's part in a visual tradition and history shared with other great cities and the photographers who have shaped the genre of night photography.
In contrast to the quiet streets and dramatic buildings, 'Detroit after Dark' includes a number of pictures of notable musicians and the legendary concert halls, night clubs and even art galleries where the groups often got their start or where they could perform for smaller, intimate audiences. Among them are "Patti Smith & Fred Sonic Smith, New Miami Bar" by Sue Rynski, taken in 1980; Leni Sinclair's "MC5 at the Grande Ballroom, Zenta New Year, October 31, 1968"; "Jack White" and "Meg White" by Doug Coombe shot at the Gold Dollar in 1999; Steve Shaw's 1989 "The Gories, The Willis Gallery"; and "Marcus Belgrave at Baker's Keyboard Lounge, Detroit," a 1992 photo by Marshall. The exhibition also includes a new series of Detroit's hip hop legends Awesome Dre, Guilty Simpson and Nick Speed, among others, who collaborated with photographer Jenny Risher to create dynamic portraits set against some of Detroit's famous landmarks.
Some of the photographs allude to the city's recent gentrification. For example, DeBoer's 2014 "Merchants Row," shows a view of the empty lot where the Hudson's department store once stood, leaving Woodward Avenues' Merchants Row fully visible. DeBoer noted "this view will change once the area is developed but for now we can see the stunning architectural details of these historic facades." Jordano's series "Detroit Nocturne" features city views telling a story of Detroit's ongoing challenges in the historic preservation of buildings, as seen in "Michigan Train Depot with New Windows and Electric Lights, Southwest Side, Detroit" from 2016.
The 'Detroit After Dark' exhibit will be free with admission, which is free for Wayne, Oakland, and Macomb county residents.