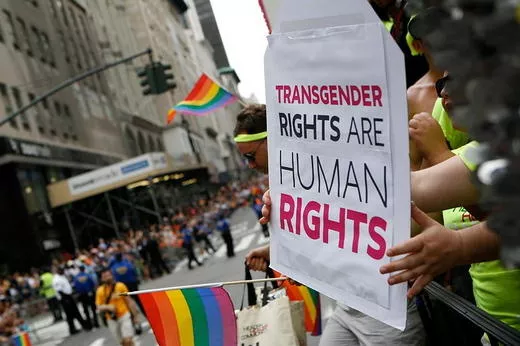 The Michigan Board of Education has announced last Friday that they will not vote of transgenders policies next month, as planned. The board felt they needed more time to discuss privacy issues among students and educational staff.
"I hope we will bring it forward in September, but we want to get it right. We want to provide clarity on what districts can do to create a safe learning environment for all kids, certainly LGBTQ kids, but also what their expectations are from the federal government," President John Austin of the board told the Detroit News.
The first draft initiated in March caused a stir, gaining over 13,000 public comments online where a huge debate was located over the new transgender policies. The Board of Education later revised the draft by putting more emphasis on parental involvement and also gave more privacy to the student and the school staff when engaging student's gender identity issues with parents. The revised draft states, "Privacy considerations may vary with the age of the students."
Currently, the draft of the state guidance memo, is leaning towards allowing transgender students to use bathrooms and locker areas based on how a student identify themselves. The proposal also accommodated to the non-transgender students who would feel uncomfortable with transgenders and would allow additional privacy by creating a changing schedule (changing clothes), or using curtains and one-stall restrooms.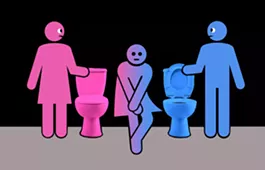 "There's still a lot to digest and look at and be attentive to. Board members have not really had the chance to share questions, ask for more clarification and go back to work with staff and stakeholders to get this exactly right," says Austin.
The Michigan Board of Education is trying to stop discrimination against transgender people and rather allow them to be treated with the same amount of respect as others would be. Julisa Abad, a transgender woman who has experienced discrimination, told MT, "There are no opportunities. Unless you have a supportive family that understands from the beginning and you're covered with medical insurance, this is it. As a minority and being in poverty, I have not met a trans woman who has been that privileged. It's either do sex work, because we're looked at as sexual objects, be homeless, or be dead."
Michigan is not the only state dealing with this dilemma but over time the conflict of transgender people using bathrooms matching their chosen-identity has made national news. The Obama administration asked several schools to be careful with the treatment of transgender people because claims of discrimination could jeopardize their federal funding. Meanwhile, both Michigan and the national government are creating more inclusive bathroom policies. The nation has been looking at this dilemma thoroughly and a concrete proposal may take a little longer than expected.
Click
here
for more info