A Michigan man is $500,000 richer after roughing it 66 days on Canada's Vancouver Island.
David McIntyre, a native of Kentwood, was one of the ten contestants on History Channel's
Alone
, a series which pits its participants against the elements in some of the world's remotest locations. McIntyre was the last person to stick it out.
"I was out there 66 days alone,"
McIntyre told Fox17 News
. "There was no way I was tapping out of this."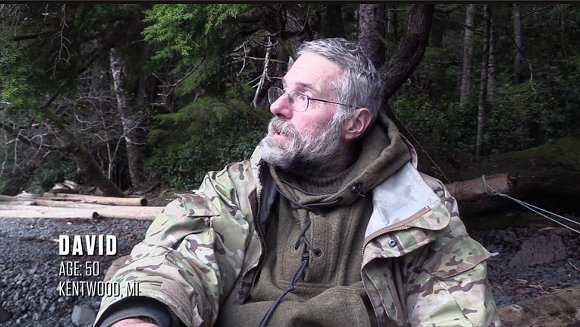 Contestants were allowed to bring ten pieces of equipment of their choice, and were provided with a set of cameras for documenting their experience and a cell phone should they decide to call for rescue.
David ate things like fish and crabs while contending with predators, hunger, and isolation. Despite these difficulties, he said what helped him best the other competitors were his children.
"To give up, I feel like I would be giving up on my kids' future," David said
in the season finale
. "I just can't bring myself to do that."
He plans on using the money to send his kids to college.