Jeffrey Montgomery — LGBTQ activist and founding executive director of the Triangle Foundation, a civil rights advocacy and anti-violence organization founded in 1991 for Michigan's LGBT community — died Monday at 63.
The Triangle Foundation was founded by Montgomery, Henry D. Messer, and John Monahan, and expanded after the closure of the Michigan Organization for Human Rights to include policy and political work. The organization later merged with Michigan Equality to become Equality Michigan.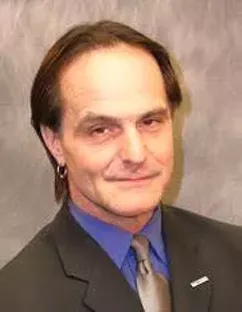 Stephanie White, executive director of Equality Michigan, confirmed the news on Tuesday.
"We mourn the loss of Jeff Montgomery. We are eternally grateful for the work he has done; he made Michigan more just and fair. He left an incredible legacy that we all benefit from," White said.
Montgomery became passionate about starting an anti-violence project when his partner was murdered in the 1980s. He went on to fight for human rights, recognition of crimes against the LGBTQ community, and civil rights in metro Detroit.
Charles Alexander, columnist for the LGBT weekly newspaper
Between The Lines
, said that Montgomery's great dedication and determination for the community will be his legacy.
"Jeff was a dynamic LGBT activist in our rainbow community. He motivated many in the straight community and law enforcement to work closely to ensure that LGBT rights were considered, respected, and acted upon by those in authority, leadership, and the media," Alexander said. "He was an all-around media person and renaissance man."
Montgomery was named a "Michiganian of the Year" in 2002 by
The Detroit News
for his contributions.
Rick Robinson, an anthropology professor at the University Of Michigan-Dearborn, was a dear friend of Montgomery's and worked with him at the Triangle Foundation.
"He was a fearless leader and worked tirelessly for more than 20 years for the community," Robinson said.