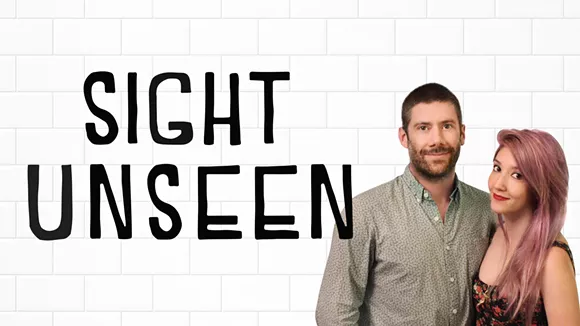 About a year ago, musician power-couple Wes Borland (Limp Bizkit) and Carré Callaway (Queen Kwong) bought a 6,500-square-foot mansion in Detroit and everyone (
except us
) lost their shit.
Well, the couple has been very busy since and their work will soon be broadcast in their very own show on the DIY Network — yay!!!!
The show, titled
Sight Unseen,
is a six-episode series focusing on the couple renovating their new home, which they bought after only seeing pictures of the property.
"Our friends in L.A. were like 'that's the worst idea ever,'" Callaway says to the
Detroit News
, who cites [Ann Arbor-based] The Stooges as one of her favorite bands. "I thought it was a super-interesting city; I love architecture... I think there's a lot of depth and complexity to this city."
"(Detroit is) just sopping with vibe," added Borland. "L.A. has vibe, but it's totally fake."
Another thing Detroit is sopping with, the couple quickly noticed, is stray cats. "We've found so many kittens and we're trying to adopt them out... it's an ongoing and never-ending process," Callaway says. "We're running out of friends and friends of friends to adopt them." That must be hard in a city where "they had no friends or family."
"We don't have any ties here and we didn't know anybody here, but we were really intrigued by the city and everything that is going on with it now. It has exceeded our expectations" Callaway says in an interview with
Entertainment Weekly
.
According to the Detroit News article, the couple is "currently housing around a dozen stray cats that they hope to find homes for." However, if they can't find enough homes to adopt them, they might just buy some more. The couple revealed they have tentative plans to renovated two more abandoned homes into cat and dog rescue shelters. The project would be called "Motor Kitty Rescue," because that just makes sense.