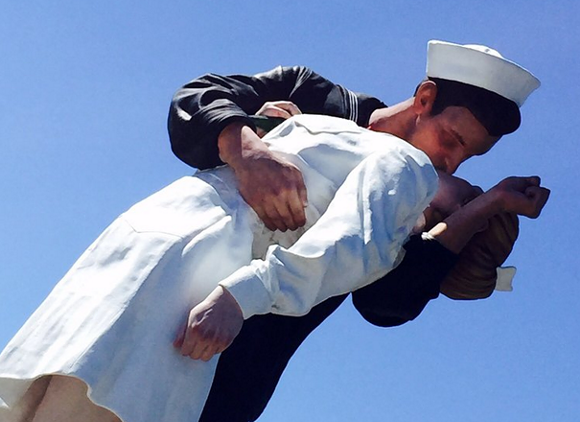 The government of Royal Oak continues to amaze us. Though they seem unable to do mundane stuff like
fix the emergency alert system in their downtown firehouse
(despite having passed a hefty public safety millage in 2012,
which they hope to renew this year
), it doesn't impede their ability to welcome plenty of fun stuff to town. The latest piece of fun is the 25-foot-tall status of
a sailor forcing himself onto a woman
.
The statue is called "
Unconditional Surrender
" (or "
The Kiss
" or "
Embracing Peace
" depending on where you look and what source you read) and will be up for a few months, after its erection yesterday in the former Kroger parking lot at 13 Mile Road and Woodward.
Here are the 10 top reasons (to our mind) why we should rejoice that this kitschy artwork is in town for an extended stay.
1) Because now you can have your photo taken
staring up a huge skirt
.
2) Because it will draw more tourism. (See No. 1)
3) Because men forcing themselves on women is worth commemorating.
4) Because nothing gets attention like a 25-foot erection.
5) Because it will be front and center for the Dream Cruise, and may be the only piece of actual art many Baby Boomers see all year.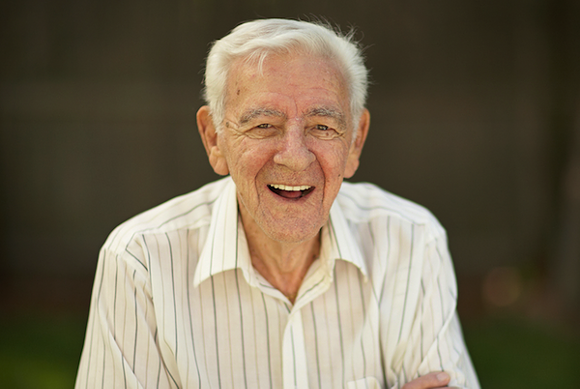 6) Because it will help draw attention to the planned World War II memorial, which should come just in time for the day when nobody remembers the actual war.
7) Because Memorial Park is metro Detroit's answer to Times Square.
8) Because nothing says, "I love freedom!" like cradling a woman's neck in a headlock.
9) Because what better place to remember those who stormed the beaches of Normandy than within a mile of Normandy Road?